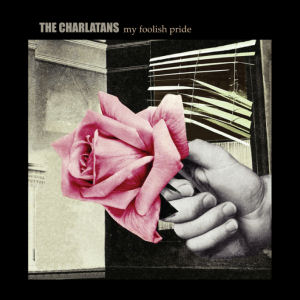 'My Foolish Pride' is a lovely, catchy, kitchen sink sing-along tune full of introspection and heart warming self-deprecation, straight-forward, nothing fancy, something lots of people will relate to.
As the title may suggest, the song is a tale of regret, reflection, and just a little bit of self-pity, but if it was this and this alone I would be inclined to call it a load of miserable shit. Thankfully this is not the case, there is more to the story and I get a real feeling that what The Charlatans are trying to get across is a message of hope. Hopefulness is something I like to hear conveyed in music. A song can be so tragically, unbearably depressing that it makes you want to rid yourself of the misery of life, but if at any point it puts to you a glimmer of hope then I feel it becomes a positive thing. After all, when I'm feeling awful I personally don't want to hear people singing about how great everything is, I want to hear them singing about how horrendous everything is, but how with the right attitude it might just get a bit better.
Maybe I'm wrong, maybe that's just pretentious old me looking too deeply into this fairly grey sounding single. I certainly wouldn't call it poignant or profound, and after a few more listens the chorus is beginning to grate on me, it's giving me that 'bugs under the skin' feeling. It's making me angry with The Charlatans, who once stood proud on the Madchester scene, tearing out classic 90s indie tunes with grace and gusto, vim and vigour, but who now seem to have sadly lost their touch.
Either this song will become something of great value to you, to pull out when your beating yourself up over your past, so as to reflect and move forward, or it'll just make you want to beat yourself up, with a hammer or a big stick.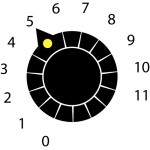 Release Date 20/09/2010 (Cooking Vinyl)