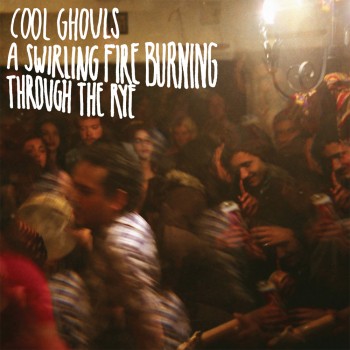 San Francisco's Cool Ghouls' second album A Swirling Fire Burning Through The Rye recorded live to tape by Sonny Smith (Sonny and the Sunsets) and mixed and mastered by Mikey Young (Total Control, Eddy Current Suppression Ring) captures a band enthralled to the heady sound of late sixties 'Nuggets' era garage and the loud guitars and acid riffs of psychedelia.
The question with a band who are so clearly devoted to the sounds of a certain era is: can they transcend them, can they add their own stamp and individuality? The answer overall is not quite but not through a lack of effort.
The album opener 'And it Grows', is a great example of what Cool Ghouls do, ramblin' fuzz psych guitars with 'Beach Boy' three-part harmonies that clearly demonstrate that Cool Ghouls have an ear for a good tune.
These tunes, however, do veer rather too closely to the classic bands of the era that they seek to emulate. For example 'What a Dream I Had' evokes the sound of Sgt Pepper-era psych Beatles, with its layered guitars and dream inspired vocals, and the shuffling guitar intro to 'Get a Feelin' has a distinctive The Velvet Underground feel. Elsewhere on tracks such as 'Insight' the band reminds me of the equally sixties obsessed Mersey bands The Las and The Coral.
Lyrically there are no great words of wisdom to be found in their songs; instead they are content to set the scene of hip shaking partying and good times. This does suit their three-part harmonies especially with their added yelps of joy.
It's ironic that on their PR material they insist in no uncertain terms that they are "not a retro act". However, whilst Cool Ghouls deliver their songs with endearing panache, and certainly there is fun and enjoyment to be had from the album, it has only prompted me to flick through my record collection to seek out the (in my opinion) superior originals.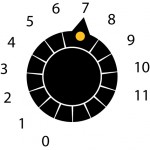 Release Date 10/11/2014 (Empty Cellar)
Cool Ghouls Official | Facebook | Twitter | Soundcloud