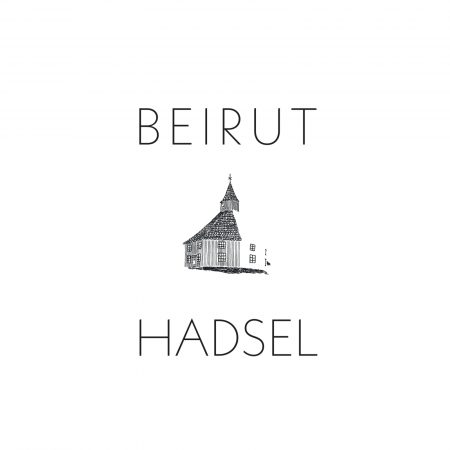 Another week bristling with some top-quality releases jostling for attention.
Beirut   Hadsel 
Their first album in 4 years, recorded on the island of Hadsel, in the north of Norway. Songs based around a church organ take Beirut back to its solitary yet self-assured roots, exploring new sounds and foreign settings. Irrespective of far-flung musical influences, Beirut's music always has a distinctive style based on Zach Condon's voice and melodic sensibility.
Art Feynman      Be Good The Crazy Boys              
The album captures a spirit of restless anxiety, and recalls the most frenetic work by Talking Heads, or Oingo Boingo at their darkest. It is firmly rooted in modern concerns, with songs about fearing the end of the world and struggling with FOMO.
Mint Mind          VG+      
Hamburg based trio combining sweet and sour fuzzy riffage mixing the freedom and sentiment of 80's post punk/new wave with the raw simplicity and power of 60's garage together with socio-political commentary.
John Francis Flynn           Look Over the Wall, See the Sky               
Music that evolves around traditional and folk material from Ireland, but that is only the starting point.  On the first single from the album 'Mole In The Ground', a cover of an American anti-establishment folk song recorded by Bascom Lamar Lunsford in 1928, John evokes the rebellious energy he felt in his home of Dublin during a time when it was being "torn to shreds by property developers and vulture funds."
David Holmes    Blind on a Galloping Horse         
A 14-track interrogation of the last decade, time spent watching a decaying, fraying Britain visibly buckling in real time while tending to his own battles with mental health. Holmes' soundtrack to this inquiry is at times claustrophobic, often euphoric, driven by the rattle and snap of analogue drum machines, wild oscillations of droning analogue synths and the voice of Raven Violet.
Cat Power           Cat Power Sings Dylan: The 1966 Royal Albert Hall Concert         
A song-by-song recreation of the fabled set.
Blue Orchids      Magpie Heights
Martin Bramah, last original member of The Fall to leave the band (apart from Mark E Smith) maintains his hazy psychedelic vision.
Rosie H Sullivan               In My Nature EP              
Impressive meditative indie-folk singer-songwriter with feminist anthems that share a stylistic vein with Boygenius.
Various Artists                  Synthetic Bird Music     
A double cassette of a great variety of birds captured here, from high to low frequencies, from solo voices to groups, from birds standing on their own to complex world-building, where the bird voices are part of an ecosystem, becoming one of the instruments.
Moonriivr           Volume 1
Canadian band with a body of work reminiscent of 60's exotica acts, and inspirations ranging from Buddy Holly to Krautrock.
Zooey Celeste   Restless Thoughts          
An album that drifts between avant-punk and chamber-pop and lo-fi psychedelia from an artist who sites J.D.Salinger, Iggy Pop and Tyler the Creator among his inspirations.
Celia Hollander                 2nd Draft            
Solo pianist and composer's album is a tribute to the motion of making music: the invisible, forceful current that runs through humanity.
Dylan James       Expected to Fly
A self-reflective, honest and sometimes frank 10-track collection showcasing a songwriter with a knack for writing anthemic hooks, skilfully mixing influences of folk rock, 90's Britpop and 70's lo-fi singer-songwriter.
Rosie Darling     Lanterns
LA-based artist whose lyricism has been compared to Taylor Swift and Olivia Rodrigo.
Drift       11 Points in Time            
Channelling classic industrial electronica and haunting melodies, using samples, field recordings and curated sound as a canvas, Nathalia has crafted an album full of ambient moods and progressive sounds, with strong vocal hooks and melodies.
Niecy Blues        Exit Simulation
Ghosted R&B-ambience and downtempo gospel of recent kranky signing using keys, guitar, bass, synth, and bewitched voice, steeped in sacred atmospheres gleaned from a youth spent in a religious Oklahoma household.
99Letters             Zigoku 
An album that seamlessly processes traditional Japanese instrumentation into pitch-black techno and quasi-industrial sound design.
Bear's Den          White Magnolias EP      
Almost a Part 2 to First Loves, these are some of their most intimate songs mixing bitterness with hopefulness and honesty.
Quantic                 Dancing While Falling   
Symphonic disco era music with elements of Afro-Caribbean and Latin sounds.
Bruce Brubaker                 Eno Piano           
American pianist with a collection of Brian Eno's ambient works including 'Music for Airports'.
Cylene II              Cylene II             
The collaboration between Francois J Bonnet and Stephen O'Malley sees guitars in duet producing notes of mist, rays of light, silence, tectonic shift.
Triumph of Death            Resurrection of the Flesh            
Live album in which the band play the music of Swiss extreme metal forefathers Hellhammer.
June McDoom   With Strings EP
Jamaican-American singer-songwriter releases orchestral interpretations of standout singles "The City" and "On My Way", and covers of songs popularized by Judee Sill and Nina Simone.
Lonely The Brave             What We Do To Feel     
Alt rock band's fourth album about how hope, hardship and hurdles have inspired gratitude sees their style becoming increasingly melodic, widescreen, powerful and dramatic.
Sodom                  1982 EP
German thrash metal band with an EP paying tribute to their beginnings.
King Louie Bankston       Harahan Fats     
An aural roadmap to South Louisiana that's imbued with personal mythologies and blurry, beer-soaked and drug-skewed memories.
Like A Doll           Like A Doll          
A whimsical lullaby rock project fronted and arranged by Emma Stacher creating a dreamlike journey with the sounds of bells, questions, water, and more.
One Little Atlas                 Wayfarer            
Choral harmonies swell the rafters throughout, simmering percussion and a gentle guitar palette leading to serene synths, devastating viola and chimes that have an early morning, Eastern quality.
Hinayana             Shatter and Fall
Melodic death metal band with an album that serves as a darker, more solemn work in comparison to their debut.
Miss Velvet         Traveler
Powerhouse vocalist who has recently opened on tour for George Clinton.
James McVey     Manabi EP         
Raw, introspective acoustic pop on debut solo release from member of The Vamps.
Shylmagoghnar                 Convergence    
Atmospheric black metal one-man show with an album that marks the inward journey of death that one has to go through before being able to pass on.
Bad Boy Chiller Crew      Influential          
A collection of bass-driven bangers and unashamedly hooky anthems.
Joseph Luca        PART 1: Ouroboros (Life)
EP from artist referencing Prince, Jeff Buckley and Miguel which examines the full evolution of an individual coming into their full power and acceptance of pansexuality and living their life as their truest self through a metaphorical shedding / cycle of "life, death, and rebirth."
Proud Outsiders               Anything To Offer?         
Spanish hard rock with a fusion of blues, hard rock, R&B, and funk.