From time to time, one of our contributors will recommend an artist/band they think deserves to be brought to your attention. No record labels, PR companies, bands or band's management will ever have made these recommendations. It is simply one music fan putting their taste on the line in the hope of sharing good music. The questions are intended to give just a basic introduction to possibly your new favourite artist/band.
So without further ado, let's crack on with another introduction, in which Silent Radio editor Simon Poole recommends Songs For Walter for your audible delectation.
*****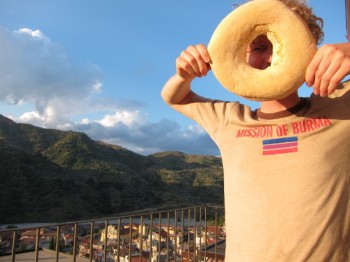 Who are ya? 
Laurie Hulme with extensive and continuous input from Edward Hulme, Tekla Szerszynska and Pranam Mavahalli.
Where are you from? 
Manchester – specifically, Whalley Range, Old Trafford, Hulme and Rusholme. You get more for your money outside of Chorlton folks.
How long have you been doing what you're doing now? 
Quite a while. SFW started off initially as just as bedroom project back in early 2009. We put some songs online and got offered some pretty good gigs so decided to start playing live. It was interesting approaching it from the other way round – working out how we were going to play the recordings live, rather than writing the songs in the practice room, gigging and then recording them.
Is being a musician your full time job? 
Kind of I'm a guitar teacher. So I do play guitar all day…well have a guitar on me all day. It's a great job but I'm still holding out for that massive publishing deal.
How would you explain your sound to someone's 90 year old grandmother? 
Since most of these songs are about my Grandfather's life I think a 90year old grandmother would like it. It's nostalgic pop music.
Are there any obvious influences in your music? 
Oh yeah, artists like: Neil Young, Bill Callahan/Smog, Neutral Milk Hotel, The Microphones, Sebadoh/Lou Barlow, The Magnetic Fields, Palace Music/Will Oldham, Pavement, Nick Drake, Smashing Pumpkins, Sparklehorse, Belle and Sebastian, Guided By Voices etc
Are there any not so obvious influences in your music? 
I listen to lots of different music. I really like more abrasive guitar stuff like The Jesus Lizard and Jawbox. A lot of my favourite albums are from the 80s American Underground like Husker Du, Mission of Burma, The Minutemen, Dinosaur Jr, Minor Threat etc

Apart from yourself of course, what other band/artist would you recommend our readers check out? 
Well there's my other two bands 'Beat The Radar' and 'Golden Glow.' They are totally different to SFW and both have records out.
Ed plays in the amazing 'Working for a Nuclear Free City' who are one of the greatest bands ever. No joke. Check them out.
Tekla also plays beautiful, haunting folk. It's really unique – lots of interesting guitar work and melodies.
Pranam is also an award winning remixer who goes under the alias "Stargazer" check out his stuff.
Aside from SFW related projects – everyone should check out Easter. They're a Manchester based band and they released their debut album "Innocence man" early this year. It's a brilliant record – it totally blew me away when I first heard it. The most ambitious album I've heard from a local band for years. Buy it!
Have a listen to the brilliant Owl Babies. The side project of BTR front man and former Walter sticksman Jonny Swift. He's so prolific – three albums this year already!
Also have a listen to "Scream With Me" by David Pajo. It's acoustic covers of Misfits songs recorded in the lowest fidelity. It has this really timeless, intimate feel to it almost like old blues recordings from the '30s.
Best place for people to find out what you are up to? 
http://www.facebook.com/songsforwalter
Anything to declare? 
Yeah I forged a bus pass for quite a while many years ago. I saved lots of cash but I still feel guilty about it. Sorry.