Ray Davies is without doubt one of the UK's very best rock & rollers – a saint amongst songwriters.  The Kinks were to north London, what The Beatles were to Liverpool and their output was equally varied – from the distorted rock & roll of "You Really Got Me" to the gorgeous mellowness of "Waterloo Sunset".
Kinky Ray has obviously made a lot of friends along the way, and won over many admirers amongst his rock & roll peers. So perhaps we're due an album such as See My Friends, in which Davies re-visits the biggest Kinks hits with some of his musical mates.  It's a neat conceit and quite a roll-call:  Bruce Springsteen's gravel drive voice on 'Better Things', Jon Bon Jovi on 'Celluloid Heroes', Mumford & Sons' take on 'Days', and Billy Corgan from The Smashing Pumpkins joining in a raucous, neighbour-annoying version of 'All Day and All Of The Night'.  And the list goes on…
It's also a very varied bunch of cohorts, from Amy Macdonald through to Black Francis. And you couldn't get more varied than Jackson Browne, not so much singing, as swooning through 'Waterloo Sunset', and none other than Metallica, power-chording their way through 'You Really Got Me'.  There's no arguing with the variety on offer, and as Davies travelled from Denmark to Germany, from New York to New Jersey to record the tracks, you would expect the album to sound somewhat bitty, even though Davies tries to keep it uniform and balanced.
In the end that's not the issue, almost the reverse. In a way, because it is on quite a level, it feels almost karaoke-y, in the sense that the tracks are formed of these very varied artists re- -working classics from the rock & roll canon – fabulous karaoke, of course, but still an album of covers of well-known songs.  So, a fabulous concept, some interesting interpretations and great talent on show. On balance, however, I would always prefer to listen to the originals.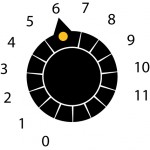 Release Date 08/11/2010 (UMTV)