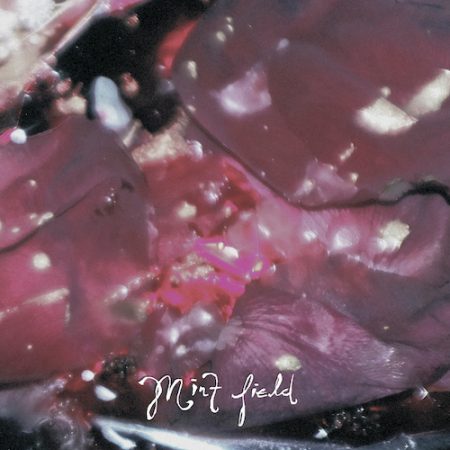 With an extra hour available this weekend, there is more time for catching up on this week's releases.
Mint Field           Aprender a Sur
Excellent Mexico City band creating an enticing blend of avant dream pop and shoegaze with some touches of trip hop that explore the nostalgia and melancholy of daily life with complex rhythms, loud, shimmering guitars, and softly sighing vocals.
Hinako Omori    stillness, softness…       
Artist who blurs the lines between classical, electronic and ambient. The new album sees an addition to her world of analogue synths – namely, the Prophet '08, the Moog Voyager and UDO Super 6, an analogue hybrid synthesizer that creates binaural, 3D-simulating sound. The album is darker, more expansive and more noirishly theatrical than her previous work. Whereas Omori's debut was largely instrumental, here the vocals are front and centre.
Leo Robinson    The Temple       
A baroque epic set in the mundane settings of contemporary Northern England, its narrative reflects a spiritual or psychoanalytic journey. Ten songs dealing in intricate string-tinged folk, and produced with a sense of up-close intimacy and structural freedom.
The Gaslight Anthem     History Books   
Ten songs covering ground from mortality to mental illness to the more precarious dimensions of human connection and featuring a collaboration with Bruce Springsteen.
Various Artists  Shake! Sixties Brit Mod Nuggets              
A 34-track compilation from 1964 to 1967 featuring mod favourites and rarities including The Action, The In Crowd, Spencer Davis Group and Rod Stewart.
Darling Buds      Killing For Love, Albums, Singles, Rarities, Unreleased 1987 – 2017         
5CD box set from Welsh band taking their cues from the C86 scene, The Beatles, '60s pop and the post-punk DIY scene who went from John Peel airplay to hit singles.
Various Artists  When the Alarm Clock Rings: A Compendium of British Psychedelia 1966 – 1969
A double LP compilation featuring major underground names (Crazy World of Arthur Brown, Blossom Toes, Dantalian's Chariot, John's Children), cult 45s (The Voice, Paper Blitz Tissue, The Syn), future legends (Alex Harvey, Genesis, Greg Lake's early venture The Shame) and pop groups who occasionally turned dayglo (The Merseys, Plastic Penny, Piccadilly Line).
Sofia Kourtesis Madres
An album dedicated to her mother and the neurosurgeon who has extended her life, the record mixes the sounds of her Peruvian background with her adopted Berlin home.
Bex         Scum EP              
Artist influenced by System of a Down, The Pretty Reckless, Rage Against The Machine and Paramore with an EP including the anti-industry anthem 'Trust No One'
Ragana                 Desolation's Flower      
Duo that draws upon a number of influences from the flora and fauna of their Pacific Northwest origins to the darkly nostalgic folk of Mt. Eerie and, yes, their Olympian forebears Wolves In The Throne Room, synthesizing them into an experimental, highly idiosyncratic take on black metal.
Sparkling             We Are Here to Make you Feel 
Band who have toured with Metronomy release an album offering a glimmering widescreen world where emotions are writ large, the group dealing in rousing choruses, twinkling synth toplines and an incessant desire to keep things propelling forward at pace.
The Guru Guru                  Make (Less) Babies        
Belgian band combine feverishly angular guitars with off-kilter polyrhythms, all complimented by Adriaenssens' trademark erratic and unhinged vocals. The album title indicates their version of the Ten Commandments.
Bonnacons of Doom       Signs    
Mirror masked collective produce hypnotic grooves and the monomaniacal intensity of the riff fractured by digital interplay, electronics and the incantatory vocals of ceremonial leader Kate Smith.
Viji         So Vanilla
A record of layered guitar melodies with pop hooks and slow, soulful soliloquies.
Superchunk        Misfits & Mistakes: Singles, B-sides & Strays 2007–2023
4LP or 2CD boxset containing 50 tracks since their return from their first hiatus.
Divine Horsemen             Bitter End of a Sweet Night        
Songs which pull influences from country, rock, traditional ethnic folk music and blues
OMD     Bauhaus Staircase          
The synth pioneers return after six years with their most explicitly political record as they continue their quest to be both Stockhausen and ABBA.
OXN       CRYM   
Debut album from experimental doom-folk band attempting to locate the missing link between Enya, Ennio Morricone, Richard Dawson and Neu!
New Age Doom & Tuvaband       There Is No End
Canadian experimental band teams with up Norwegian indie singer Tuva Hellum Marschhäuser, known as Tuvaband, as melody meets freewheeling chaos.
Problem Patterns            Blouse Club       
Debut album from Belfast DIY queerpunk quartet.
The Kills               God Games       
Their sixth album finds the duo writing primarily on piano for the first time, incorporating innovative electronic and brass textures, crystal clear production and deeply human lyrics, as well as a collaboration with the Compton Kidz Club Choir.
Mellt     Dim Dwywaith 
The group trade in slacker-rock yarns about trying to get to grips with adult life that recall everyone from Pavement to Yuck to – the trio's most enduring influence – The Band.
Caleb Lee Hutchinson    Southern Galatic             
A Georgia native has always grounded his creative process in the brutal honesty and rich story-telling tradition of country music's roots.
Pigs x 7                 Live in New York                              
An 8-track live album recorded at the Mercury Lounge on 4th April 2023.
Mildred Maude                 Microclimates EP            
Cornish improv noise / post-rock / shoegaze trio whose EP includes guest vocals from Lorena Quintanilla of Lorelle Meets The Obsolete.
Tortuga                 Iterations           
Polish band whose album moves from monolithic stoner-doom to progressive and experimental facets.
Sorcerer               Reign of the Reaper       
Their fourth album features some of the darkest, heaviest and most aggressive material the band has ever recorded, and at the same time some of the most lyrics.
King Falcon         King Falcon        
NYC band mixing indie-rock adventurousness with Classic Rock swagger, King Falcon's ultra-catchy songwriting recalls artists like Black Keys, Jack White, Cage the Elephant, The Strokes, Royal Blood, and The Killers.
Endseeker          Global Worming              
Death metal band's latest album revolves around a dystopian future where zombie worms overrun our planet and eat us all until we go extinct.
Stone    Ponkadonk 2 EP
Liverpool band that fuses frenetic rock with more intimate explorations of the Gen-Z experience.
Egyptian Blue    A Living Commodity      
Band with a sound that impressively recalls 1980s scratchy indie.
Lake Malice        Post-Genesis EP
Brighton-based alt-metal duo.
Circus Devils      Squeeze the Needle      
Swaggering psychedelic band featuring Robert Pollard of Guided By Voices.
Freez     Icebreaker         
Italian quintet whose second album balances between slacker vibes and echo-drenched garage rock.
Hannah Rose Platt           Hypnogogia EP 
Written to coincide with her Scandinavian tour with Frank Turner, these 8 tracks are specifically inspired by the ghost stories and folklore of the places she will be visiting. It features 4 narrated pieces courtesy of BAFTA nominee David Morrissey plus 4 songs of her trademark gothic noir.
Action Pyramid and Jack Greenhalgh     Mardle: Daily Rhythms of a Pond            
Field recordings full of otherworldly rhythms and alien hyper-sounds that feel more like early synth experiments than biological processes.
Bonafide              Are You Listening?         
Uncompromising hard rock from the Swedish band.
Mighty Glad       Mighty Glad      
A blend of hymn-like vocals, the evocative resonance of steel guitars, and the soulful resonance of the Hammond organ,
Karamelien        Living With The Moon  
Band looking to channel the musical spirit of Sonic Youth, Dinosaur Jr with the attitude of Shirley Manson.
Serenity               Nemesis AD      
Symphonic metal band's latest album takes inspiration from the life and highly influential art of painter Albrecht Dürer of the German renaissance.
W.E.B.                   Into Hell Fire We Burn  
Metal band branching out into industrial mixes and orchestral versions.
Myrkvi                  Early Warning   
The alias of solo artist Magnús Thorlacius (formerly of the Icelandic Music Awards-nominated band Vio) along with regular collaborator Yngvi Holm, the pair carve out low-slung guitar-driven wanderings with shades of Sonic Youth, Ride or Yo La Tengo.
Slap Rash             This Note is Useless EP 
A duo balancing a punk ethos with carefully employed restraint: one moment in the seconds of silence within "Griefcase," which reflects on cyclical patterns of past destruction, as well as the oscillating tempo that explodes into noise on "Denial."
Line Gate             Trap      
A pair of quite despairing drone works for voice and hurdy-gurdy, resonant not just sonically, but also socially.
Wayfarer             American Gothic             
Comprised of four black clad players from Denver, Colorado, the band's sound draws from the deep wells of black metal, gothic country, and Americana – creating a thunderous American genre of metal all to their own.
DJ Shadow          Action Adventure           
An inward-looking project, made for Shadow alone without any collaborators and avoiding formatting for vocalists. DJ Shadow explains, "This album is about my relationship to music. My life as a collector and curator. All my records and tapes."
LA Force               XO Skeleton      
A mixture of haunted pop and hot-blooded R&B that glistens at the meeting-point between life, death, and love.