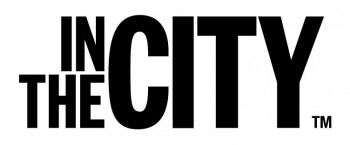 – VARIOUS VENUES, MANCHESTER –
The infamous In The City crawl is less a series of gigs and more a package tour around the dives and dance floors of Manchester's hippest hotspots for the price of a couple of dodgy kebabs.
PLUS!!! There's the all-inclusive opportunity to observe some of the most inventive new bands as they burst screaming from obscurity and gob in the face of the big time.
There's The Neat – clearly the most exciting band to come out of Hull since the Housemartins. An intelligent indie-pop band from Manchester called Dutch Uncles and another bunch of comedy named electro-popsters called Ou Est Le Swimming Pool , who have been described as a cross between Duran Duran and the Pet Shop Boys.
Monday, at 8pm, you join us in CellarVie for the Fierce Panda showcase. We mooch up to the dance floor, drink warm beer and wait for something exciting to happen. The next band, The Neat, have been championed by the broadcasting legend that is Steve Lamacq (one of ITC's panellists) and were named as one of the 12 new bands to see this year by the NME.
The Neat, who describe themselves as a punk band influenced by a lot of new wave, are utterly captivating live. Singer / Guitarist Nick leans into the microphone like a young Johnny Rotten while the rest of the band throw themselves around the stage in true Nirvana-esq fashion. Best song of the set was 'Fruits'
An important thing about the band is the energy that they give off when performing live. You can tell that this is their love and this is what they want to be doing. The energy that they provide shines off the stage and hits you just as much as the PA system itself fills the stage with sound. Definitely one to watch!
We then jog happily to the Studio to catch Canada's latest Indie export, Young Rival who are melodically channelling the spirit of 60′s garage rock. Following them were Death In Vegas wannabes Hook & Twin who definitely need to finely tune their live set. The duo attempted to play the best song, Bang Bang Cherry three times. Using clever effects pedals is fine but you shouldn't completely rely on computers when playing live. Good, but we need something hotter.
Well, Ou Est Le Swimming Pool are hotly tipped – their debut single, Dance The Way I feel has been getting loads of airplay on Radio 1. They certainly put their all into a performance. The two singers jump around the small stage in front of three nerdy guys hiding behind synths. It a bit Hot Chip meets Passion Pit.
Fast-forward to Tuesday night at Night And Day. Yet another hotly tipped Mancunian band are playing. Dutch Uncles are a five-piece from Marple. Their singer, Peter, sounds like a school boy and moves very much like David Byrne. They play a weird hybrid of pop, new wave and post-punk, some of which veers uncomfortably close to Britpop (but just as often veers away again). Bring on the Britpop revival!
Well, it's all over for this year and we're off now to recuperate from all this rock and roll madness. It will be interesting to see just how many of the aforementioned bands will have gained enough fans to be playing larger and more salubrious venues this time next year.