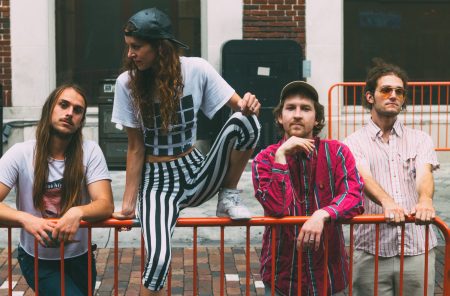 Experimental pop-duo Reptaliens have shared a new single, "Echo Park." The track was recorded at Jackpot Studios, Mixed by Mike Nolte (Shy Boys, Weed). The video was shot at a recent band practice by Jon Timm.
This single is the first bit of new music the band have shared since the release of their debut album FM-2030.
Reptaliens is the husband and wife team of Cole and Bambi Browning. The couple met on a basketball court while filming a music video for a mutual friend's band that didn't exist. The two knew almost instantly they were soul mates; after dating for six months, they married under a blanket of smoke from the season's forest fires.
Reptaliens Facebook | Twitter | Instagram