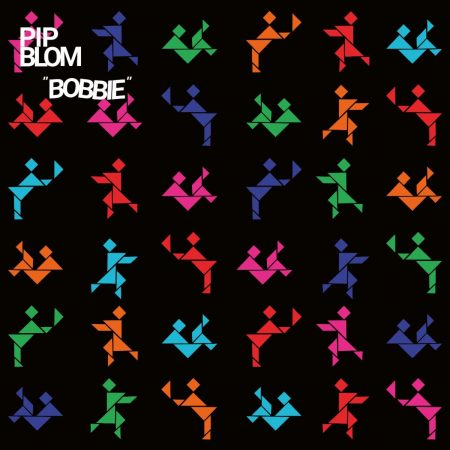 Our roundup of another busy week of new releases including several outstanding albums.
Pip Blom              Bobbie
With her third album, the ever-impressive Blom moves in a synth-led direction inspired by Micachu and the Shapes. The album includes duets with Alex Kapranos and Personal Trainer's Willem Smit that work especially well.
Emma Anderson              Pearlies
Co-founder of Lush with a debut solo album that combines effervescent electronic pop with psych and folk textures and lyrics covering themes such as confronting your fears, embracing independence and moving on in life.
The Bug Club     Rare Birds: Hour of Song             
47 tracks in just over an hour, including 23 Ivor Cutler-esque interludes, an expansive environment in which we can all bask in a cocktail of garage rock, poetry, nonsense, wordplay, sentimentality and fuck-offs. Ivor Cutler's come round to play with Gordon Gano and Kimya Dawson in a semi-detached in Caldicot.
Katie von Schleicher       A Little Taste of Schleicher in the Night 
A lyrically wry and musically lush offering from the Brooklyn songwriter, a deserved favourite of 6Music's Riley and Coe.
Maria BC              Spike Field         
Pieces together juxtaposing sonic landscapes and oscillating vocals to represent the thread of miscommunication, or the failure of words, that weaves throughout the album.
Myrkur                 Spine   
Composer, multi-instrumentalist and vocalist whose album negotiates the contrast between the deepest human connection of mother and child, and an increasingly disconnected, alienating world, from pandemic restrictions and isolation to the rise of Artificial Intelligence.
John J Presley    Chaos and Calypso
Second album from artist whose style takes in folk blues noir moments to tasteful post rock walls of sound, classic songwriting to improvised, experimental moments.
William Basinski's Sparkle Division          Foxy     
Renowned composer William Basinski's surprising electronic lounge-jazz-dance collaboration with Preston Wendel and Gary Thomas Wright is back with new album FOXY, the LSD-laced modern-retro cocktail party follow up to their 2020 lockdown debut release, To Feel Embraced.
Glen Hansard     All That Was East Is West Of Me Now    
A rich and reflective album that moves seamlessly between acoustic guitar and piano backing to electronics and strings as well as including a guest appearance from Warren Ellis on violin.
Poolside              Blame It All On Love      
Eleven songs that are funky, soulful, laidback and full of hooks.
Brendan Perry   The Eye of the Hunter   
Reissue of Dead Can Dance founder's debut solo album from 1999 on which he performs the guitar, a 12-string guitar, mandolin and keys to achieve a rich, gothic sound while the album's production emphasises his debt to the vocals of Scott Walker and Tim Buckley. The collection has been expanded to include a bonus 'Live at the ICA' album.
Liz Phair               Exile in Guyville              
30th anniversary reissue of an album that was initially loosely framed as a song-by-song reply to The Rolling Stones' Exile on Main St.
Richard Hawley                 Now Then: The Very Best of Richard Hawley      
A two-disc compilation spanning his career and including his works for TV.
Dhani Harrison  Innerstanding  
His first solo album in six years features contributions from Graham Coxon on saxaphone and Liela Moss.
Adam Lytle         This Is The Fire 
Over the course of ten tracks, Lytle explores themes of death, religion, love and violence with an immediacy reflective of the fragmented nature of our time. The album was mixed and mastered by longtime collaborator, Jonathan Schenke (Liars, Parquet Courts).
Beharie                 Are You There, Boy?      
Norwegian alternative R'n'B, soul singer using vibrant melodies and delicate, smooth vocals to explore nuanced themes of love, self-doubt, desire, longing and pain with his heart on his sleeve.
Moon Walker    Apocalypticism
Over eight eclectic tracks, Moon Walker imagines an apocalypse and confronts society's troubling inclination towards a hive mind.
Hannah Marks                  Outsider, Outlier             
Bassist, composer and educator with a release that blends jazz and rock over ten dynamic tracks that thoughtfully explore the human condition.
Vorsen                  Looking Back EP
Singer/songwriter Oliver Halvorsen who makes alternative electronic-pop reminiscent of the likes of SOHN, Dijon, Washed Out and Alex G weaving lush atmospheric textures with percussive elements.
Strabe   How Our Love Grows    
Alt-pop duo whose debut album proves a bright, bittersweet exploration of grief, growth, gender, and personal evolution.
Dennis Bovell    The 4th Street Orchestra Collection       
2CD collection of 4 albums released by Bovell from 1976-78 comprising a mixture of high-quality roots and dub, with their sound so authentic, reggae connoisseurs were convinced the music had to be of Jamaican origin.
Sarah Klang        Mercedes          
Swedish singer-songwriter whose style contains elements of Americana, 60s and 70s pop, 80s synth pop on an album inspired by the birth of her daughter and the PTSD of childhood bullying.
The Pale White                 A New Breed EP
Six songs from Newcastle trio full of big riffs about refusing to conform to social pressures.
Douglas Andrew McCombs         VMAK<KOMBZ<<<DUGLAS<<<6NDR7<<<            
The title is taken from one of his visa numbers. Founding member of Tortoise, Eleventh Dream Day and Brokeback offers up a first solo album of contemplative guitar work.
Chroma                 Ask for Angela 
Welsh bi-lingual alt-rock trio whose album reflects on the band's collective experience growing up in the South Wales Valleys, and explores the myriad lived experiences of young women.
Titanic                 Vidrio  
Mexico City jazz luminaries with a hybrid record that navigates a path from The Blue Nile through thread classical opera whilst nodding along the way to the likes of Terry Riley, or bebop.
Dead Times        Dead Times       
A duo with an uncompromising thirst for ever-harsher atmospheres while equally finding space for spectacles of melodicism and harmonic motion.
Black to Comm                 At Zeenath Parallel Heavens      
A sonic narrative that blossoms from primeval creation myths to ominous, shadowy expanses and radiant heavenly vistas, exploring the existence of alternative realities
Boys Like Girls                   Sunday at Foxwoods     
First album in eleven years which stays true to their pop rock roots.
Mad Painter       Splashed             
A fusion of heavy rock anthems, 1970s-style, drawing inspiration from the iconic sound of Uriah Heep, as well as melodious and bluesy ballads, and infectious retro pop.
Dylan LeBlanc    Coyote
Singer/songwriter/multi-instrumentalist's album sees the prolific wordsmith embarks on a character-driven adventure with Coyote, a man with demons who is on the run
Lipsticism            Elapsed Kiss      
Chicago musician and producer interweaves elements of shoegaze, house, experimental pop, freak-country and ambient music.
Sofiane Pamart                 Noche  
Pianist delivers 15 new compositions featuring all the ingredients that have forged his universe: travel, poetry, melancholy, romance, snarls and mystery.
Oxymorrons       Melanin Punk   
A band who were told they were too hip hop for rock and too rock for hip hop.
Balming Tiger    January Never Dies
Seoul-based collective that describes themselves as a "multinational alternative K-pop band" with a desire to create an impact globally and carve a uniquely captivating lane for K-Pop.
Belot     The Good Life EP             
EP from self-proclaimed pop fanatic in all its guises.
Seafood Sam      Afros in the Wind EP     
A collection of organic hip-hop with a street edge, showcasing Sam's sophisticated palate, infused with elements of jazz and R&B. Following the birth of his son, the EP explores themes of fatherhood, freedom and family.
Cirith Ungol        Dark Parade      
Californian band who formed in the 1970s and forged a heavy, darker, apocalyptic sound. It was obscure and arcane, mysterious and eccentric, epic and expansive, but most of all, unfailingly, bone-crushingly heavy, dark, and doom-filled.
Angelus Apatrida             Aftermath          
Eighth studio album from Spain's leading thrash metal band is fiull of deep and emotional music and lyrics, together with super heavy, fast riffs, crazy drums and licks,
Galya Bisengalieva          Polygon              
Galya's voice and violin electronically manipulated are the beating heart of the record, using various preparation techniques to create a range of industrial bleeps, percussive clicks and other soundstage effects on an album that tells the story of Semipalatinsk Test Site located on the steppe in Northeast Kazakhstan which created for nuclear fallout than Chernobyl.
Slothrust             I Promise EP      
EP veering from sludgy guitar to more melodic indie rock.
Sleaford Mods  More UK Grim EP            
Collection of songs recorded at the same time as the UK Grim album, lead track Big Pharma casts a doubtful eye down the 'truther' wormhole.
Martin Rev          The Sum of Our Wounds (Cassette Recordings 1973-1985)          
Founding member of Suicide with a collection of recordings from his cassette archive that would later be found in modified form on Suicide albums or his solo debut.
Yoke      Yoke     
Five song, 35-minute slice of heavy cosmic, hypnotic psychedelic rock
Temperance       Hermitage – Daruma's Eyes Pt. 2              
Concept album from Italian modern symphonic metal band.
Skinny Lister      Shanty Punk      
A concept album about themselves full of drunken tales, joyful reflections on the communal experiences of their live shows, and more sentimental moments too.
Israel Nash          Ozarker
A Neil Young meets Pink Floyd with a healthy dose of Springsteen sound on a meditation on love and family, on the beauty and the pain that can be passed down through generation.
Parcels Live Vol.2           
A set consisting of twelve tracks all recorded live by the band in one-take at a secret gig in Paris last year. Amongst its tracklist, it includes 5 brand new and unreleased songs that mark a decidedly club-inspired new direction for Parcels.
Funke and the Two Tone Baby    Reacclimate      
Weaving through Blues, Funk, Breaks, Big Beat and heart-breaking love songs, 'Reacclimatise' delivers 10 high energy tracks with sharp, poetic, touching and socially conscious lyrics that pulsate from start to finish.
Angelus Apatrida             Aftermath          
Spanish thrash metal band reflecting on dark and difficult times.
War Curse           Confession        
Touted as their 'Black Album; the thrash metal band move beyond what they're known for to focus on songwriting, groove, dynamics, and melody, without compromising on muscle one iota.
Jeshi      The Great Stink EP          
An EP named after the summer of 1858 in London, where a spell of hot weather exacerbated the smell of human waste present on the banks of the River Thames and cholera began to run rife through London's working classes and drawing parallels with modern day Britain.
The Time Experience Project      Who To Love     
Dave Stewart joins forces with Italian television, stage, and film actress, Greta Scarano and Italian band Mokadelic for a ten-song immersive rock opera.