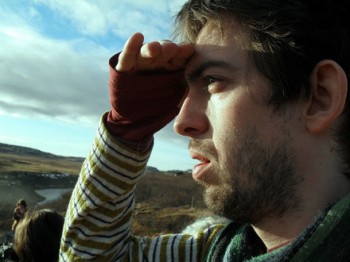 'Somewhere Over the M6' is the first single from Benjamin Shaw's forthcoming debut album 'There's Always Hope, There's Always Cabernet' – out November 21st.
Born to soiled genes in '80s Blackpool and loathed in soiled scenes of 2011's London, Benjamin Shaw was perhaps best described by one reviewer as "a 'singer-songwriter' who obviously isn't happy with the connotations that tag would bestow upon him." – Shaw's debut EP 'I Got The Pox, The Pox Is What I Got' invited celebration and confusion with its lo-fi dissonance, fuzzy production, abstract and self-depreciative lyrical approach and the notable 11 minute title track's sadistic admission that "I'll say that I'm fine, whilst picturing your limbs in the freezer." He further walked the line between "singer-songwriter" and loathsome fuzzmaster by sitting awkwardly on bills with folk legend Tom Paley, Meursault's Neil Pennycook, Hefner's Jack Hayter, Australian Alt.Rockers Little Red and psych-folk revivalists The Owl Service.
 Previous single 'When I Fell Over In The City' was hailed as "Track Of The Day" by The Line Of Best Fit and The Whiteboard Project and named an "Introducing classic" by BBC 6Music's Tom Robinson, while 12,000 Sentinels' received a number of plays on 6Music with Tom Ravnescroft calling it his "favourite record of the week".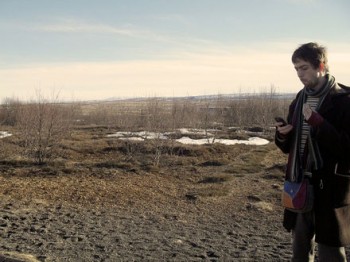 'Somewhere Over the M6' is a step away from the lo-fi acoustic base of the debut EP, seeing Blackpool's man of mystery adopting a fuzzing wall-of-sound, an almost accidental shoegaze.
 'I dream about you nightly…on a moped I arrive…and we kiss without using our eyes' mutters Shaw with an ambiguity and strained beauty rarely associated with mopeds. The soothing dreamlike quality of the song leads to a thrashing and distorted conclusion, proving Shaw's abilities as a master noisemaker and setting the table for the sounds and scrapes of the somewhat anticipated debut album.
TOUR DATES 
OCT 19th LONDON, The Monarch
NOV 25th LONDON, The Miller – Album launch and Audio Antihero's 2nd birthday party
DEC 6th LONDON, Power's Bar
Listen to 'Somewhere Over The M6' on Soundcloud