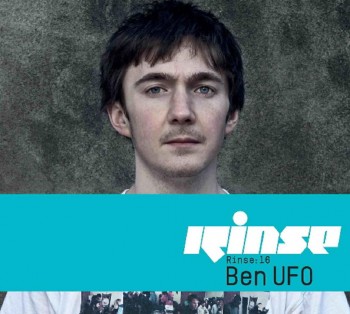 What can you write when it comes to Rinse? Anyone who has ears and a half decent taste in music will have stumbled across these boys at some point. Starting out as an online radio station, Rinse FM has proved its worth dozens of times over the past couple of years, constantly evolving and keeping entertainment and interest levels high. Boasting a roster that not many mainstream stations could match and having helped bring through dozens of different artists we now love, Rinse has become more than just a radio station, it's become a seal of approval when it comes to quality music. Whenever you see Rinse, you know it's going to be good.
Probably the most notable offshoot of the Rinse brand – and the whole reason we're here – is the Rinse mix series. Originally started by Rinse boss Geeneus, each mix now stands as a pillar stone in the evolution of dubstep. Each hosted by artists, who at the time were relatively unknown, but went onto become vanguards of the dubstep sound and all its various mutations. This stands as more proof of how reliable Rinse truly is. I highly recommend checking out all the previous mixes leading up to this, having played host to the likes of Skream, Skepta, Plastican, Marcus Nasty, Youngsta to name but a few…
Ben UFO (co-Owner of Hessle Audio and pusher of all things new and experimental) takes to the controls to celebrate the mix series hitting its mid-teens. In keeping with his show on Rinse, Ben brings us a mix full of house, techno, dubstep, experimental cuts and everything else in between. Switching between genres, it's hard to keep track of what sound it is your listening to, but then what does it matter anyway? This is what dubstep's become nowadays, pushing itself away from that 140 bracket and stretching out into endless permutations.
The mix opens with the great depths of XDB's remix of Aaron Carl's – 'Crucified'. Keeping on in this house-fuelled vein we're gradually guided up and into the arms of Funky as Karenn's 'Caretaker' shakes and shuffles its way through the subs. Splatterings of Grime start to rear its head in Jam City's 'Arpjam VIP' – a ridiculously heavy rhythm with gun shot snares and hand claps galore. As Ben takes us further the quivering bass on Okjekt's 'Cactus' confirms that we're passing through Dubstep territory and then out into almost nothingness with Actress' phenomenal 'Ghosts Have A Heaven'.
Without giving too much more away, the mix continues on in this fashion, constantly evolving the sound and feel of the mix using tracks from artists such as Kode 9, Pangeae, Soul Capsule, Shackleton and Bassboy. It's pretty much guaranteed, you'll be hard pressed to keep your foot on the floor and head from nodding.
Personally, I love this mix and have been hammering it since I was first put onto it. It gives an interesting insight into the now seemingly endless variations of dubstep, demonstrating how each has mutated from the next and the influence that they've pulled from each other. This comes highly recommended from Silent Radio and is a must for anyone's ears!
Available now through all good shops and sites.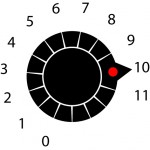 Release Date 26/09/2011 (Rinse)