Don't mistake The Rifles for just another indie band. Their new track is catchy, and has a really vintage feel about it. Team that with a serious string section and guitar solo and you have a very strong song from their new album Freedom Run.
Chris Potter, who really has brought his experience to the table on this one and creates a slick and authentic indie/rock and roll record, produced it using Paul Wellers studio. Expect to be hearing this across the airwaves, possibly several times a day.
If 'Tangled Up In Love' is anything to judge the new album by it is set to do well this Autumn, and I would expect that by the time next year's festival season rolls around these guys will be on several different bills. Until then they will be on tour across the country in October and November so get on your dancing shoes and go check them out.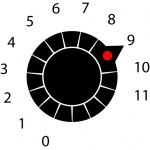 Release Date 25/09/2011 (Right Hook Records)