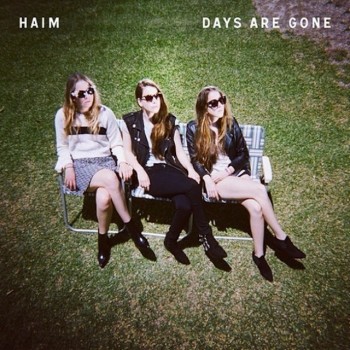 The three Californian sisters that seem to be everywhere right now have finally dropped their long awaited debut album Days Are Gone. They already have a string of hit singles, massive tours and a Glastonbury main stage set under their belt, and since their debut three-track EP, Forever, Haim has been the word on everyone's lips. Topping the prestigious BBC ' Sound of 2013 Award', they have a lot to live up to with this release.
Originally from LA, Este, Danielle and Alana were in a band with their parents as teenagers called Rockinhaim. Now these three multi-talented sisters have created a sound that has perfectly captured people's summers. Often compared to the 80s soft-rock powerhouse that was Fleetwood Mac, this album sits somewhere between rock, folk, RnB and pop. They have attitude by the bagful and seem a strong and united team of young women enjoying the world together whilst making music.
I would say that the only real downside to the album is that five of the 11 tracks have already been released. Most artists use several tracks as singles, but ideally I would have liked to have predominantly new material. Their newest single, 'The Wire', makes for an excellent accompaniment for this release, but I have now heard some of the other tracks so many times that I feel the need for some fresh material. It also means that the Haim set will probably remain similar for the coming months. Having said that, Haim live is quite the sight. Having seen them first supporting Florence & The Machine at the O2 Arena I was instantly hooked, and I then watched them grow into Glastonbury mainstagers, a role that they confidently took in their stride.
'Go Slow' is, according to the band, the 'baby making' track of the record, and it really showcases the vocal talents they hold, with Danielle on lead her two sisters sit perfectly on either side of her, the three part harmonies creating a warmth and beauty about every track they make. New track 'Honey & I' is a sweet, hippy track, 'My Song 5' is an industrial hip-hop rock track that shows the originality of this band. Title track 'Days Are Gone' takes a turn to the synth pop styles of the 80s with a few guitar licks from Danielle and a distinctive Motown feel. The hands down best track on the album, 'Let Me Go', their live set closer, is theatrical, atmospheric, tense, exciting and explosive. It sees all three girls taking up drum duties. This is the sort of track that forces Haim to the front of the crowd.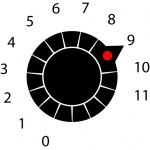 Release Date 30/09/2013 (Polydor)
Haim Official | Facebook | Twitter | Soundcloud