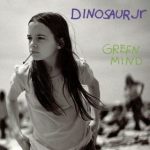 I've spent many a happy hour in a Dinosaur Jr moshpit. From Reading Festival (yes I am that old!) to Manc Academy in the 90's, and still like to get involved in some ferocious head nodding / arms in the air kind of activity whenever I see them live these days too, although my mosh pit days are now behind me, actually listening to the band is a much better experience – you can actually hear the songs and go home without bruises! Result! Why didn't my teenage self appreciate that fact?
Now listening properly to my favourite bands, albeit still getting lost in the moment and the sheer enjoyment of it all, there comes a greater awareness of the song writing talent that lies behind Dinosaur Jr's four 90's era albums, all of which are being remastered and re-released in double CD, gatefold vinyl editions, with lots of extras. 'Green Mind' was the album that cemented my love for this band, and the one that truly catapulted Dinosaur Jr into the world of the 90's MTV alternative rock circus. Yet the band had been around since 1984 and were already a much loved outfit on the U.S. underground college rock circuit, but on 1991's 'Green Mind' their song writing dynamics and knack for writing great melodies coupled with J. Mascis' legendary guitar work, all gelled together to form what is still considered an alternative rock masterpiece. 'The Wagon' is still one of the finest Dinosaur Jr songs ever penned, but as other tracks like 'Flying Cloud' demonstrate, they weren't afraid to use gentle acoustics either, lending a more delicate sound to the album. It's sheer guitar rock perfection, with pop melodies sitting so comfortably over the squalling guitar riffs – an absolute classic album. This re-packaged version also comes with B-sides, all of which are well worth hearing including their acoustic cover of Bowie's 'Quicksand', and live recordings from around the time of the album, many of which have never been officially released before.
'Where You Been', released in 1993, continued with the winning formula of heavy duty guitars mixed with highly melodic vocals, and proved that their success wasn't a fluke, even though by this time bassist Lou Barlow had left the band, to be replaced by Mike Johnson. Tracks like 'Out There' and the exuberant 'Start Choppin' all had Mascis' laidback vocal style, sounding effortless whilst still managing to convey such emotion. Whereas the slower 'Drawerings', Goin Home' and 'I Ain't Sayin' showed they hadn't lost their knack for crafting a decent melody too which all helped to gain the album over a quarter of a million album sales, and was their biggest selling album to date. This re-packaged version comes with B-sides, Peel sessions and another unreleased live tune.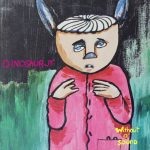 'Without A Sound' from 1994 was primarily recorded by Mascis himself, as founding member Murph has also left by this time, yet it still managed to continue their success with the shimmering guitar pop masterpiece that is 'Feel The Pain' with it's gorgeous melody and full on guitar riffs, and the equally harmonious tracks 'I Don't Think So' and 'Mind Glow'. The weighty guitar sounds were there on tracks like 'Grab It' and 'Even You'. The re-packaged version comes with previously unreleased live versions from their London gig in 1994.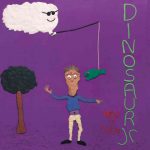 'Hand It Over' emerged after a break of several years in 1997, and was again written and recorded mostly by Mascis. The album had sublime melodies in abundance on tunes like 'I Don't Think', 'Nothin's Going On' and the more laidback 'Never Bought It', yet they all still sounded heavier than hell, matched with more instrumentation such as the trumpets on 'I'm Insane' and guitar wig outs in full flow from Mascis especially on the slow and epic 'Alone'. The repackaged version comes with more unreleased live tracks from TV appearances and a gig in Stockholm.
There's a huge market out there for these kind of reissues, and I am guilty as hell of feeding it with an insatiable appetite for buying all manner of repackaged vinyl, boxsets and re-masters. My bank balance might not be happy but my ears definitely are. Even though you might have this already, it worth it for the sheer joy of hearing these songs again, appreciating their raucous energy, whilst also recognising just how many great songs this band have written. A sublime set of albums from one of the world's finest guitar bands.
Dinosaur Jr: Remastered double CD albums Green Mind, Where You Been, Without A Sound and Hand It Over: Out 27th September 2019 (Cherry Red Records)