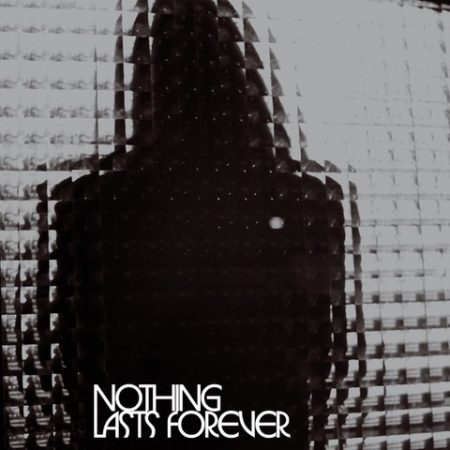 Silent Radio's guide to another bumper week of releases.
Teenage Fanclub              Nothing Lasts Forever
A rich and melodic album that uses light as both a metaphor for hope and as an ultimate destination further down the road. Their sound has been rounded out by the addition of Euros Childs on keyboards and Stephen Black (Sweet Baboo) on saxophone.
Sally Anne Morgan          Carrying              
Using the seeds sown by folk and psychedelia, Carrying tills the rich soil of Appalachian traditions and Sally's rural North Carolina surroundings into warm, reflective songs about navigating challenges, as well as the most joyous and personal emotions surrounding Morgan's own pregnancy and recent birth of her first child.
Roberto Fonseca              La Gran Diversion           
Virtuoso pianist and former member of Buene Vista Social Club celebrates Cuba's roaring Twenties and musical tradition, effortlessly carrying them into the modern days.
Flat Worms         Witness Marks 
Working again with Ty Segall, Flat Worms use a buzzing combo of blunt force and surreal lyrics to hammer the absurdity of the status quo.
The Breeders     Last Splash        
30th anniversary reissue of Breeders album best known for 'Cannonball'. This new version contains two previously unreleased tracks.
NZCA Lines         Universal Heartbreak EP
Songs that started life on Wurlitzer electric piano and drum machine creating a more stripped back effect than 2020's Pure Luxury.
Colleen                 Le jour et la nuit du réel              
Double album from French composer with a breadth of texture and emotion sculpted from a surprisingly minimal setup – an all-analog combination of one monophonic semi-modular synth, the Moog Grandmother, and two delays, the Roland RE-201 Space Echo and her trusted Moogerfooger Analog Delay.
Big Wett               P*$$y EP             
Electro from Australia, with a pop edge. Previously supported Confidence Man.
Radian                  Distorted Rooms             
Innovative Austrian trio employ and manipulate microtones with a new emphasis on abstracted guitar motifs on their latest album.
The Wytches      Our Guest Can't Be Named
Brighton-based quartet with an impressive swamp blues rock.
The Fall                 Imperial Wax Solvent   
Reissue of the band's 26th album, originally released in 2008.
Jayli Wolf            God is an Endless Mirror
An EP focusing on topics of spirituality, self-love, awakening, and healing. Set for release on September 22 through Jayli's own label, ALT EDEN, the album sonically experiments with collected sounds across Turtle Island and fusing both folk and electronic alternative styles and seeing Jayli blend her own poetry with more organic instruments and elements.
Grails    Anches En Maat              
An improbable blend of melted 1980s softcore and daytime soap opera soundtracks, cosmic minimalism, aching Westerns, melancholy electronic pulses, and massive soul-disco strings,
Waq Waq Kingdom         Hot Pot Totto    
A heady brew of musical styles: a psychedelic Nabe hot pot: melting traditional Japanese Minyo with Jamaican dancehall, footwork, dub, techno, tribal polyrhythms and Super Nintendo soundtracks plus producer Shigeru Ishihara's time in East Africa working with local musicians.
Mad Honey         Satellite Aphrodite        
Oklahoma indie band with melodic sensibilities and noise bursts.
Elk City                 Undertow          
New Jersey psychedelic art-rock band release an album that reflects their fascination with documentaries like 'The Source Family' and 'Wild, Wild Country' – films that explore the allure of cults and extreme alternative lifestyles.
Samantha Urbani            Showing Up       
The album captures a wide range of vintage influences, from Jam & Lewis to Tom Tom Club, halcyon 80s Madonna, 90s R&B to celestial disco and grooved out guitar-pop.
Devendra Banhart           Flying Wig          
Produced by Cate Le Bon and recorded in a redwood and pine-surrounded cabin studio (once owned by Neil Young) where Banhart was "constantly listening to the Grateful Dead" paradoxically birthed something slick, city pop-adjacent and Eno-esque.
Conrad Schnitzler            Rot        
50th anniversary edition from composer and concept artist who is one of the most important representatives of Germany's electronic music avant-garde. A student of Beuys and Stock-hausen, he founded Berlin's legendary Zodiak Free Arts Lab, a subculture club, in 1967/68, was a member of Tangerine Dream (together with Klaus Schulze and Edgar Froese) and Kluster (with Dieter Moebius and Hans-Joachim Roedelius).
Susan Tedeschi                 Just Won't Burn               
25th anniversary reissue of debut solo album from multiple Grammy nominee features the original album plus 5 bonus tracks including a version of Koko Taylor's 'Voodoo Woman'.
Will Butler & Sister Squares        Will Butler & Sister Squares       
Fourteen tracks present a cocoon of grooves that are tailor-fit for dancing around the living room with the ones you love, or a packed venue with those looking to lose themselves to the rhythm.
Mykki Blanco     Postcards from Italia     
An EP that sees him exploring his "Italian cowboy era" with funk-laden rave and Euro pop influences.
Swimm                 Best Comedown Ever    
LA Indie-dance, psychedelic dream-pop quartet
Quitter                 Monument Road             
Music that is heavily flavoured by '90s US indie, emo, noise rock and lo-fi recording practices in a battle of what Quitter calls "yuck vs yum". The album contains traces of Pavement and Conor Oberst.
Wicketkeeper                   Zambroni           
Band making confident nods in the direction of Pavement, Sebadoh and Teenage Fanclub
JP Saxe                 A Grey Area       
Grammy-nominated artist with a high energy and nuanced collection,
The Pleasure Dome        Equinox              
Bristol grunge-rock trios album considers the idea of duality found in the title; the dark going turning into the light, all or nothing, rough and smooth, love and heartbreak, the calm and the thunder.
Careful                 Promise / Practice          
An EP of meditations on loss aspiring to the art pop palette of Mitski, Sufjan Stevens and Perfume Genius.
TV's Daniel         Never Change  
Austin band that creates a sound reminiscent of British pop anthems and eighties opulent rock,
McKowski           Notes From The Boneyard          
An album that offers 10 purely instrumental tracks of atmospheric folk and otherworldly soundscapes to seep into your soul. Utilising a unique blend of acoustic guitars, strings, banjos, analog synths, and electronic toys, Mckowski creates a haunting journey through a mysterious world known as 'The Boneyard'.
John      A Life Diagrammatic      
An album recorded with the aim of merging the powerful live presence of the band whilst also homing in on some of the more varied dynamics at play.
Postdata              Run Wild            
The solo project of Wintersleep frontman Paul Murphy crystallises the elements he has favoured over the years: pop melodics and structure, prog and indie-rock arrangements, avant-folk intimacy and quirk.
Le Couleur          Comme dans un penthouse       
Montreal disco-pop trio return with a slick, chic, and deeply danceable new concept album. Sung bilingually in French and English, vocalist Laurence Giroux-Do unfolds the story of "Barbara", a character who first appeared for a cameo role on their 2016 album 'P.O.P.' but returns as the central protagonist here. Taking the listener on a twisting narrative arc through the eyes of Barbara, it tells the tale of an addictive thrill-seeker constantly in pursuit of their next hit to the bitter end.
Wellwater Conspiracy   Declaration of Conformity          
Reissue of debut album from the early 90s psych-rock band featuring members of Monster Magnet, Soundgarden and Pearl Jam.
Death Dealer Union       Initiation            
The band of Infected Rain's Lena Scissorhands merging electronic flourishes with hypnotizing soundscapes.
Teenage Sequence          Teenage Sequence         
Acid-tongued and relatable stories about the humiliations and alienations of modern life told through vibrant, dancefloor-ready compositions.
Cannibal Corpse               Chaos Horrific   
Death metal band renowned for their complex and technical songwriting return for their 16th album.
Kid Francescoli                 Sunset Blue       
Unveiling 11 elegant tunes of his finest craft: sunbathed French Touch (Run Run, 1986), romantic chillwave (Corsica), uplifting synthpop (You Are Everywhere, Like Magic), electronic-soul (Casino Soul), cinematic disco (Solaris), cosmic R&B (Sweet and Sour, Take Time).
The Mobile Homes         Tristesses           
Swedish melancholic synthpop that aspires to be uplifting.
Arny Margret     dinner alone EP
Icelandic singer-songwriter who encompasses folk, indie, and an introspective style characterized by her heartfelt and personal approach.