When Dave Grohl tells 2019's Leeds Festival audience on Friday night that some of the "old school" Foo Fighters fans had seen him before at Leeds, he was referring to people like me who saw them at V97 – and the fantastic, high-energy set they played sandwiched between Beck and Prodigy.
For a lot of the 2019 set, I am watching a different band to the one I saw 22 years ago, not least of all when Grohl's daughter, Violet, joins Foo Fighters on stage for My Hero. It becomes clear to me throughout the weekend that more than a few things have changed since then, so here, from a curmudgeon of twenty-plus years of festival experience, are a few random observations.
It's the peripheral changes that strike me first – even as I am writing this, lost in a smartphone while Twin Atlantic rock out early on Saturday afternoon, and the Leeds Festival app pops up a notification about the welfare tent…
There are more screens everywhere – both the bigger screens on the main stage, where Royal Blood sweat and grimace through their excellent set in 4K, and where everyone down to the openers has something up in lights – but also the small screens.
I am not a massive fan of people on their phones at gigs, particularly taking videos of the acts – but I'm also a massive hypocrite because I write all my reviews on my phone and suck away the atmosphere around me… But from the camera's view up on stage there is something nice about the sea of stars made up of mobile phone torches that once would have been cigarette lighters, so it's not all bad.
While people obviously still smoke in 2019, and you still get the occasional whiff of something more exotic, I actually find myself noticing every time someone is smoking nearby because it's comparatively such an exception nowadays. While I think it most certainly is missed in smaller venues, I really enjoy the smokeless vibe in outdoor gigs.
A lot has changed logistically, as well; this year, I grabbed my weekend camping ticket online on Tuesday for a festival that started on Thursday; back in 97 we all went en masse to Virgin Megastore at the start of the summer holidays to buy our tickets weeks in advance. Thankfully, judging by a lot of the people camping here this weekend, the trend of post-GCSE festival-going is still alive and kicking as a rite of passage.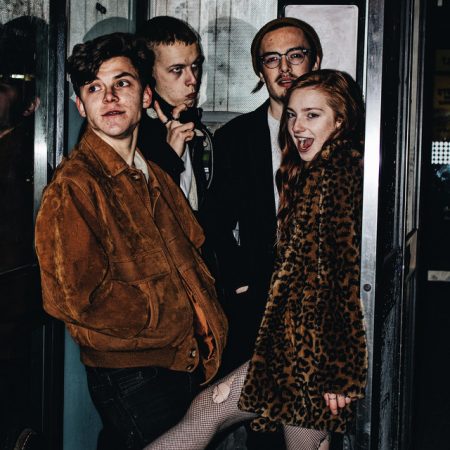 Relative newbies Sophie and the Giants were the best band I saw and all other the acts on the Festival Republic stage that I saw were great. The Pit / Lock Up stage was also consistently good in terms of the heavier acts that played, and Bowling for Soup packed the tent to the point where it was ten deep outside of people who couldn't even get in. This was foreseen and managed by the organisers with hoarding around the entrances which worked well in preventing a potential crush.
While the exceptionally hot weather and limited access to the sub-par free water fountains brings half hour queues on the Sunday, which could have been managed better at the planning stage, things do definitely seem to be more thought-out from a safety point of view, nowadays. The compartmentalisation of the crowd on the main stage is a good thing – and doesn't seem to hurt the big acts, and although it seems to reduce any early-day mosh circles, firstly, this main stage is not that sort of a gig, and secondly there is plenty going on in the smaller tents and people definitely get motivated for bigger non-headline acts like Distillers, for whole the crowd go absolutely mental.
I like that "mosh pits" have become universal currency for artists of all styles – although I am not a big fan of the circle pit (or as Boston Manor perfectly summarised n it "everyone run really fast in a big circle"). In another seemingly-universal development, I appreciate the efficiency of bands ditching encores – it always seemed presumptuous and self-indulgent and rarely added to the show, unless it was used for a set piece or to introduce a special guest, change of set or something else meaningful.
The rock two piece has been done before, had been done before the Whites Stripes and before '97 – but it is going strong in 2019 with I Don't Know How But They Found Me, Two Feet and Royal Blood
Unfortunately, some things don't change- while there has been an explosion in the variety of food available and I personally welcome the increase in veggie friendly options and allergy awareness, the quality is … well … I think "mixed" would be fairly generous…
Throwaway culture hasn't declined as much since the controversy of the last few years, certainly seems to be much more prevalent than when I first started attending festivals – I suspect mostly driven by the widespread availability of £20 tents, £10 chairs and other poor quality "camping" equipment which barely lasts a weekend. Having taken away everything other than a couple of bags full of rubbish, I had huge contempt for the middens of cans, discarded furniture, rubbish bags and clothing at the centre of some of the grouped camping areas – particularly for the one that was on fire, requiring urgent attention from the stewards – although I was heartened to see the same campers later clearing up the same mess into black bin liners… perhaps our capacity to learn will eventually outweigh our more hedonistic urges.
Sadly, people don't seem to have learned that the best place to be sick is out of the way, in a corner – and not in any of the sinks, water fountains and other infrastructure which the rest of the festival rely on for hygiene…
That said, anyone who isn't well should be cared for – especially in such hot conditions. Anyone in a group at a festival should look out for each other – this is one of the messages Leeds has been pushing hard and has the potential to make a huge difference. The avoidable deaths that we see at festivals have complex causes and the solutions are up for debate but the value of friends, organisers, emergency services and even passers-by really shouldn't be underestimated; it is potentially life-saving.
As much as I have complained recently about the lack of political activity in modern music, there is actually a lot going on at this festival – Enter Shikari call out Boris Johnson and the Tories (as, even, do stateside visitors Patent Pending). The festivals are really pushing to recycle more and encouraging the reduction of single-use, they have also given an area right outside the arena to Extinction Rebellion, whose volunteers spend their weekend educating anyone who will listen about what is pretty much the most important thing in the world in our lifetime.