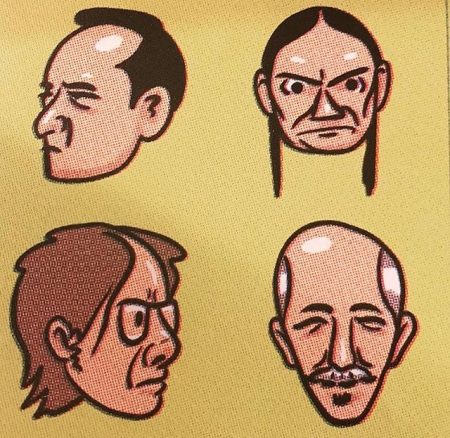 Hot Snakes have released 'Not in Time' on a pay-what-you-want basis via their Bandcamp page and unveiled a new video for the track, which was directed by Jessica Kourkounis.
Kourkounis said of the video:
"This video started with a basic idea I had, which was, wouldn't it be funny to see a bunch of skater dudes try and shred with extra-long arms. I have a bit of an obsession with homemade-looking costumes. So I hit up my friend Brian Emig to see if he would help me find the guys and film them. The rest happened pretty organically. We just went out and did it mostly. I also wanted to somehow include a visual of the band so I asked Rick to draw their heads so I could print them on blotter paper to help move the story forward. To great relief, it all worked out."
The song was originally available on a self-released very limited-edition 7" which the band only sold only at shows on their UK tour last December. This is the first time it has been available digitally.
 Hot Snakes Official | Facebook | Instagram