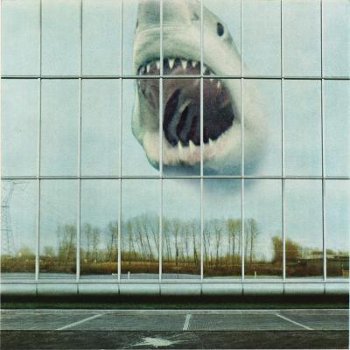 This track is a taster from the eagerly anticipated third album from Canada's psyche/stoners Black Mountain. The album "Wilderness Heart" is due for UK release on the 13th of September  2010 and will be supported with a full UK tour in September and October .
I must confess I didn't get around to buying the last album "In the Future", but I loved the track "Druganaut" off their debut long player.  "Old Fangs" is quite different from the older material by BM that I'm more familiar with. From the outset the strident keyboard stabs remind me of "Highway Star"  by Deep Purple, but that's a good thing. The track chugs along with some spacey Hawkwind audio generator effects, and it's naggingly catchy. The lyrics touch on familiar BM obsessions of psychedelic exploration and desperation with modern times, war and and an uncertain future. The dual vocals of Stephen McBean and Amber Webber work so well together, and it elevates the whole song from a moody heavy psyche workout to something far more interesting.
Black Mountain are playing Manchester with The Black Angels on the 15th of September , I'm going, are you?
"Old Fangs" is available as a free download from here: http://jagjaguwar.com/blackmountain/