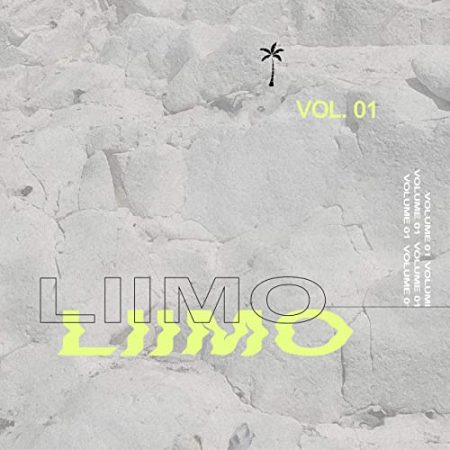 There is a lot of great pop out there currently, whether that be the futuristic sounds of Charli XCX or someone who makes great old fashioned pop tunes like Taylor Swift. But there shouldn't be room for this new album by alternative pop trio Liimo, which has my vote for the most boring album of the year so far. It may seem unfair to compare these guys to the rest of the pop industry, but it shouldn't be, no matter what level you're at, you can make amazing music. So why is this album as bland as a dry piece of toast? Well, let me tell you why.
The album flows from one overproduced electro- pop and dance-pop song to the other, the amount of generic songwriting and production is astonishing. This album sounds like every boring pop song on Radio 1 that you don't know the name of, that's how uninspired it is. Let me give you an example, on the lyrical front it lacks massively, with cringe-inducing lyrics like the ones on Synth-pop track 'Pineapple Radio'. "All these upper-class dames, and their porn star names, yeah they're putting me to shame, (play it again play it again), yeah I'd rather get low, with my girl and get stoned, to pineapple radio." Also, the song 'Raincheck', "It's all glitter and gold whenever you're around, I feel better, MMHHMM, and I figure, I want you all to myself no more than ever, UHUH." I reckon they're both a nine on the cringe scale.
It doesn't get any better from there, 'Pink in Heaven' sounds like their attempt to write a generic pop banger, it feels overproduced and lacks substance. 'If You Love Me' has cheap-sounding pop production again, with an overblown chorus that is groan-inducing and generic. 'Get Weird' is the only passable song on here, mainly because of a decent feature by Lizzy Land which raises the quality ever so slightly.
The band try to do mainstream sounding pop songs with really generic lyrics to pander to teenagers and young people, but it's so thin on substance and so poorly written who would want to listen. Basically, don't listen to this album, if you're after a good alternative pop bands listen to Glass Animals or The Aces, don't listen to this.
Liimo didn't really do it for me, hopefully, on Volume 2 or whatever it's called, they can improve their sound and find their own voice, instead of following cliché chart pop trends.