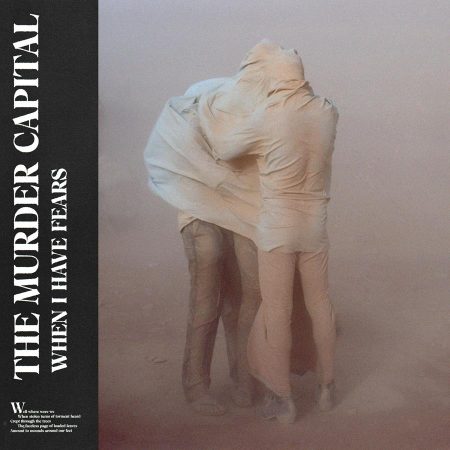 As anyone who knows me will testify, I can waffle on about my love for Sonic Youth all day long, so any band that has elements of the much missed soaring guitar sounds and otherworldly eeriness about them, is always going to grab my ears, however I wasn't expecting this…
Sometimes bands come along and you can't help thinking where have they got such a depth of sound, a depth of raw emotion, in such a short time. Listening to The Murder Capital's debut album is an exhilaratingly intense experience. They've managed to carve out a niche sound which hints at Joy Division's brooding intensity, mixed with The Cure's early melancholia, topped off with the frenetic guitar bursts of Sonic Youth. It's modern post-punk but twisted into unique soundscapes.
'More Is Less' reminds me of early Sonic Youth circa 'Bad Moon Rising' and 'Evol' with its frenetic guitar bursts and menacing yet melodic undercurrents. (No, this isn't a test to see how many times I can mention Sonic Youth in one review, but it's the best comparison around)! 'Green And Blue' comes charging with its menacing angst, all rolling drums, sharp guitars and singer James McGovern's yearning vocals, a bit like early Cure, it's eerily captivating, and was written following a friend's suicide. Although there's a lot of musically and lyrically intense moments on the album, it never feels overwhelming, but strikes the balance beautifully between melancholia and sublime melodies, yet you certainly feel the anguish and grief of the band members reflecting on such tragic incidences.
There's plenty of lyrics concerning anxieties about the world around us and the transition to adulthood, but in tandem with the music, these themes only add to the general feeling of intensity without being too overpowering in their depth as McGovern sings on the atmospheric 'Slowdance I' "Spoke to the oceans and the depths became my wealth, Nobody noticed, but I've never been myself" with a crescendo of guitars in the chorus recalling Mogwai and Explosions In The Sky.
'Don't Cling To Life' is one of the standout tunes on the album, with its melodic vocals and guitar riffs which belies the songs deeper meaning, written as a homage to one of the band's mums who passed away during the making of the album. Apparently they didn't want to write a sad song, but a song about grief that you could dance to. Dancing away the pain, as McGovern implores "Failing this, let's dance and cry, so we remember why we die, don't cling to life, there's nothing on the other side". In contrast 'How The Streets Adore Me Now' is so quiet and delicate, just piano chords and McGovern's deep vocals which sound so fragile as if they could break at any time, whereas 'Love Love Love's intense vocal delivery, matched by slightly discordant and emotive guitars which then erupt for the chorus, create their own warped beauty.
'When I Have Fears' is an album that spans both thunderous post punk and rock, to emotionally charged delicacies, showing a depth song writing talent rarely found on a debut. A powerfully invigorating blast of an album.
The Murder Capital: When I Have Fears – Out 26th July 2019 (Human Season Records)