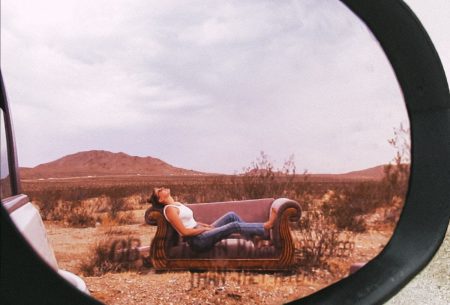 An assorted range of goodies summarised in Silent Radio's weekly roundup of new releases.
Grace Potter      Mother Earth    
Singer-songwriter with an expansive and occasionally blistering soundscape of soulful rock, roots, funk, country, and R&B. Final track, the 'Fetch the Bolt Cutters' era Fiona Apple-esque 'Masterpiece' wins the accolade of Song of the Week.
OSEES                   Intercepted Message    
John Dwyer's ever prolific band return with early grade garage pop meets proto-synth punk making a credible claim for Song Title of the Week with 'Fish Needs A Bike'.
Tucker Zimmerman         Over Here in Europe
Enticing 1974 album from a 'songpoet' who had a long exile in Europe from America and has recently collaborated with Big Thief.
Gregory Alan Isakov       Appaloosa Bones            
Grammy nominated singer, songwriter and musician creates an atmospheric collection, infusing lush harmonies with layered instrumental textures of guitars, banjos and piano, many of which Isakov played himself.
Genesis Owusu                 Struggler            
Multi-ARIA award-winning Ghanaian-Australian artist who has supported Bloc Party and Paramore with an album that explores the chaos and absurdity of life, and our ability to endure.
Fran Lobo            Burning It Feels Like      
Ruminating on 'love addiction' and using a looping voice over strange experimental pop that pulls from post-punk to lo-fi to shiny pop; touchstones include Kate Bush, Mariah Carey, Björk, Prince, Mica Levi, Tirzah, the warm spirituality of Alice Coltrane starry-eyed Disney musicals.
c*mgirl8              phantasea pharm EP     
Making a boundary-less sound that brilliantly stretches across the likes of ESG, Cocteau Twins, Suicide, CSS, B-52s, The Shangri-Las, Chris & Cosey and Madonna.
Cameron Graham            Becoming A Beach Angel            
UK drummer and sound artist dances between EDM, joyous calypso colour, cellular Glassian minimalism and hyperrealist AI.
Arnold Dreyblatt and the Orchestra of Excited Strings     Resolved            
His first album since 2002 consisting of a rhythmic drone played on a double-bass strung with piano wire, playing in concert with other stringed instruments performing in 20 unequal microtones per octave and changing key but keeping the same fundamental pitch. It creates a fascinating but coherent work.
Sonic Youth        Live in Brooklyn 2011   
An 85-minute set from their final gig in America featuring a variety of cuts from their three-decade career.
Renee Rapp        Snow Angel       
Debut album from artist whose style ranges from emotional ballads to infectious pop hits.
Various                 Gespensterland
Compilation highlighting a small underground network of artists and projects with poetic, mysterious names such as Brannten Schnüre, Baldruin, Kirschstein, Freundliche Kreisel and Balint Brösel. Operating in the margins and intersections of folklore, experimental electronics, dreams and nightmares.
Malick Koly        Feel Bad Fest EP              
NYC-based singer-songwriter, drummer, and producer.
Atreyu  The Moment You Find Your Flame EP     
Inspirations of pop-punk, hardcore, thrash and'80s rock on a record that reflects on the struggle in recognising one's self-worth and it touches on internal battles, self-doubt, and insecurities.
Miso Extra           MSG EP
Artist with a pleasing concoction informed by J Dilla, the late MF DOOM, Daft Punk, Kelis and anime.
Karina Rykman                  Joyride
Debut album from American singer-songwriter-bassist bridging an array of genres to arrive at her own take on psychedelic indie rock.
Gaunt   Blind at the Age of Four
Reflecting on Jack Warne's (aka Gaunt) experience of a rare eye condition, Thiel-Behnke Corneal Dystrophy, through dark electronic sounds.
The Unit Ama    Toward
The second album in 20 years from Newcastle-upon-Tyne post-hardcore band influenced by Lungfish, Slint and Fugazi.
Victoria Canal    Well Well EP     
Singer-songwriter with an expansive soundscape of soulful rock, roots, funk, country, and R&B.
Idina Menzel     Drama Queen  
The voice of Elsa in 'Frozen', famed for 'Let It Go' collaborates with songwriters including Nile Rodgers and Jake Shears.
Leone   GTFOH 
LGBTQ pop and alt-rock group covers emotional grounds ranging from feelings of angst and loss to lust and sexuality.
Forager Pipedream          Firewood            
A record that layers frenetic grooves under hazy harmonic leaps and meditative questions. The result is a charismatic, funk and folk-imbued pop sound.
Guitarmy of One              The Wave Files
Surf rock with a gothic edge from guitarist Scott Helland, an ex-hardcore punk bass player turned instrumental songwriter, whose first band (Deep Wound) was formed with alt-rock trailblazers J Mascis and Lou Barlow (Dinosaur Jr).
Erasure                 Always (The Very Best of Erasure)           
Hit compilation from the synth pop maestros available on double vinyl for the first time.
Alien Gothic       High and Dry     
Seventeen tracks of deep gothic electronic and doom.
Spirit Adrift        Ghost at the Gallows    
A record with the mantra of providing "Just great songs, great heavy riffs, catchy parts that make you want to bang your head and uplifting parts that make you want to fly into the sky."