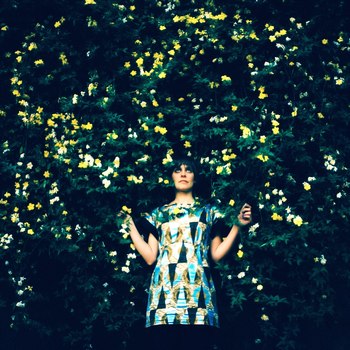 Secretly Canadian are proud to announce that Little Scream – aka Montreal-based singer/guitarist Laurel Sprengelmeyer – will embark on a European tour next month, including two UK support slots with Sub Pop recording artists Handsome Furs plus a London headline show on Thursday September 14 at Brixton Windmill.
Little Scream's debut album The Golden Record has yielded a pair of videos. Rachel Granofsky's stop motion collage clip accompanies homespun pop-rocker Red Hunting Jacket, while Parabola Films direct a snow and shadow gilded promo for ethereal stand-out The Lamb.
Tour Dates
September 13 London, UK – Hoxton Bar & Kitchen w/Handsome Furs
September 14 Manchester, UK – Deaf Institute w/Handsome Furs
September 15 London, UK – Brixton Windmill
September 16 Paris, FR – Festival Eldorado @ Café de la Danse
September 17 Tilburg, NL – Incubate Festival @ Cul de Sac
September 20 Nijmegen, NL – Merleyn
September 21 Brussels, BE – Witloof Bar @ Botanique
September 22 Hamburg, DE – Reeperbahn Festival
September 23 Berlin, DE – Club NME @ Magnet
September 24 Barcelona, ES – BAM Festival @ Placa del Rei
September 26 Munich, DE – Kranhalle w/Handsome Furs
September 27 Stuttgart, DE – Schocken w/Handsome Furs
September 28 Innsbruck, AT – Weekender
September 29 Vienna, AT – Waves Festival
September 30 Winterhur, CH – Kraftfeld w/Solander
Little Scream's video for "The Lamb," from The Golden Record, out now on Secretly Canadian.
Little Scream's video for "Red Hunting Jacket".