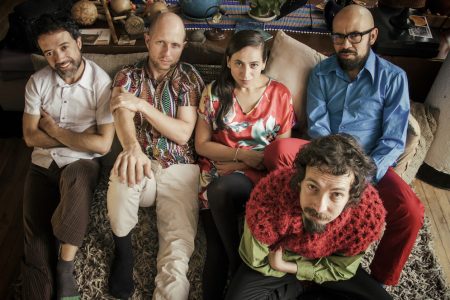 Meridian Brothers, a project of Colombian based Eblis Alvarez, have released their latest single 'Cumbia de la fuente', taken from their new album 'Cumbia Siglo XXI' due for release on August 21st via Bongo Joe Records.
Alvarez says of the track:
"'Cumbia de la fuente' is a stopping point of the whole theme of the record, both in lyrics and in sound concept. The song is a prayer and an amulet, a search for something that modern human beings are not used to do, due to mechanisation and modern industrial societies. A scream to the nowhere, looking for some answer, which is not given by scientific fetichism nor the political argument, nor the philosophic reason."
The upcoming album will be the project's eighth full length release.
 Meridian Brothers Official | Twitter | Facebook