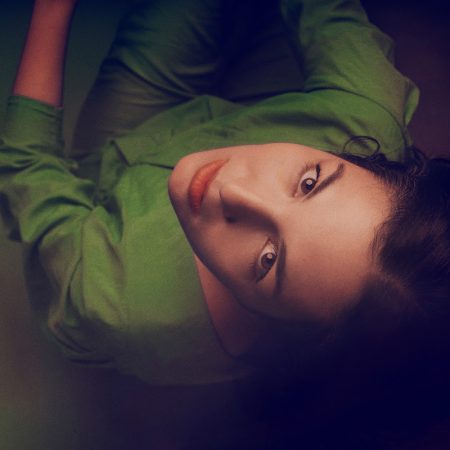 Maltese musician and producer Joon has been leading the way in her country when it comes to electronica.  Growing up in Malta without any other Maltese musical role models, Joon (real name Yasmin Kuymizakis), started mucking around on stylaphones and a beatbox, and the spark was lit.  Embarking on a production course in London, a serious car crash forced her to return home to Malta but with a new creative impulse to continue making electronic music in her homeland. Shortly after returning she founded the Maltese Sound Women's Network with composer and academic Jess Rymer in 2017 (inspired by the Yorkshire Sound Women's Network) aiming to encourage and support other women making electronic music in Malta, and now Joon's debut album finally emerges in all its synthwave glory.
Opener 'E.T.' sounds like a sonic cocktail of ESG meets Orbital, all swaggering sassy vocals over luxurious basslines and synths. The electro disco continues with the beat driven 'Watch The Sky' and a cover of the Depeche Mode classic 'Just Can't Get Enough' with Joon's dream pop vocals delicately powering the deep synth bassline along. Joon combines her love of pop hooks with sublime minimal electro melodies which recall The Human League, Goldfrapp and Bjork as on the ethereal disco vibes of 'Whisper' and the gorgeous 'Meaningful Life ', with its reflections on love, loss and everything in between. In contrast 'Wait' finds Joon's exasperated vocals pleading that 'our time is running out' before a delicate synth driven melody kicks in, whereas 'Home' could be one of LCD Soundsystem's more gentile tunes, with its slow burning epic electro sounds.
It's a album that really conveys the hurdles Joon has had to overcome in the decade since she first started her musical journey, but also has plenty of electro dancefloor fuel in there too  – a sublime slice of electronica.
Joon: Dream Again – Out Now (Italians Do It Better)