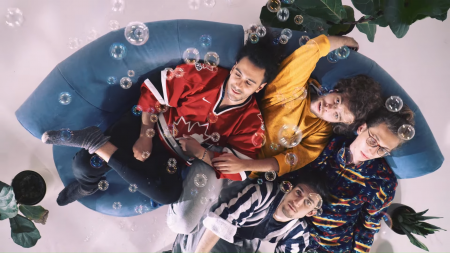 Siamese Elephants latest single 'Fishbowl' is out now.
The Viennese band has been around since 2014 releasing their debut EP 'About Astronauts' on Seayou Records in October 2019. Their debut album will be released in spring 2021.
The Stefan Krenn directed music video for the song reflects fomo on a metalevel: the band refuses to leave the living room and prefers to sink into a fishbowl.
 Siamese Elephants Facebook | Instagram