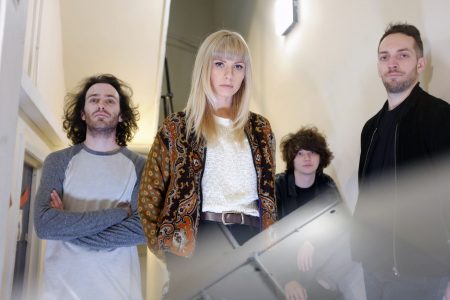 Newcastle's Pave The Jungle have released 'Habitual Thinker' from their upcoming debut EP 'The Hissing', which is set for release on 9th October 2020 via Cow House. Commenting on the personal nature of the track, songwriter and front woman Rachael Whittle explained:
"Habitual Thinker explores the idea of seeing a loved one dealing with habits and addiction. While it mainly refers to themes surrounding drugs and alcohol it also touches on habitual thought processes, particularly negative ones. These negative thoughts soon become routine over time making it harder to escape the cycle.
The line "you've argued for your limits, now you get to keep them" refers to someone who constantly puts themselves down and doesn't strive to meet their full potential. They eventually suppress themselves so much that they no longer attempt any sort of progression"
Pave The Jungle were established in 2019 following the breakup of Whittle's previous band Ilser. Whittle also received a mentorship session with Nadine Shah and her co-writer/producer Ben Hillier to help develop her songwriting.