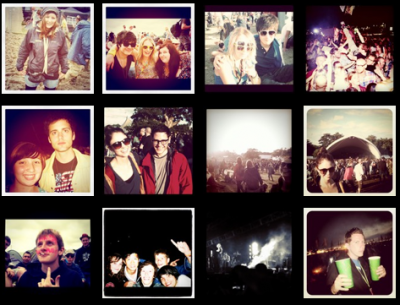 Fans of The Vaccines' are being given the opportunity to get involved in creating a new video for the band's forthcoming single, 'Wetsuit.'
The band is asking their fans to take photos at festivals using the free iPhone app Instagram, tag them with #vaccinesvideo and they'll then create an animated photo video.
The Vaccines are the first band to create a music video using Instagram. Fans can submit photos live, just by shooting and tagging with #vaccinesvideo, or by filtering and tagging and festival photos they already have on their iPhone.
Starting at Latitude Festival, the band are collecting photos across the summer, the world over, with the new single out early autumn.
"It's fun to be able to work with our fans to produce a new video – looking forward to seeing what they come up with." says Freddie Cowan, guitarist with the band.
'Wetsuit' is taken from their album "What Did You Expect From The Vaccines?" and the festival-photo video is set to capture the spirit of an intimate song. The Vaccines are currently on their biggest ever tour, with dates across the UK and rest of the world.
For more information head to http://bit.ly/vaccinesvideo