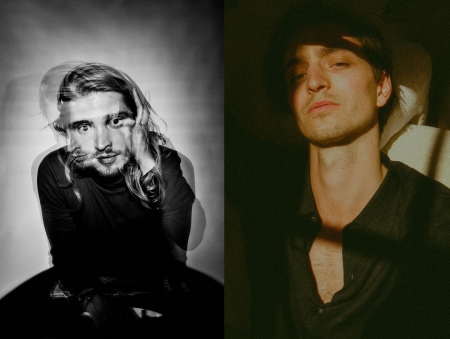 The collaboration between Dario Lessing and Rezar has released two new songs ahead of their EP release 'Better Days'. The new double single 'Keep On / Silence' is the second release of the new project, and follows on from the recently released 'Better Days' single.
Rezar speaking about the release said:
"Lockdown, Day 7: Glued to our screens waiting for the 7 o'clock news to see the world changing before our very eyes, a feeling of being in caught in the dramatic buildup of a sci-fi film. Not knowing what tomorrow will bring, but also knowing that this is not an end, far from it, it's a new beginning."
Rezar is vocalist of the electro-pop band NIHILS. The partnership with formed by chance when he stumbled into Lessing's studio, they had a spontaneous jam and the result was 'Better Days'. With the help of producer Gustav Anders they created the new works.