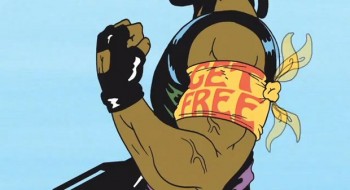 The pioneers of booty shaking, reggae fuelled, dancefoor smashers; Major Lazer, rope in the talents of Amber Coffman from Dirty Projectors in their latest release; "Get Free".
A much more downtempo outing than their previous material but by no means lacking in quality. The track kicks back at a dub-paced flow with light smatterings of keys throughout, pulsating below sea level bass and soft windpipes. All caressed by Amber's lush vocals, reaching far and wide into the background. All round a very chilled and beautifully crafted piece of work.
Two very diverse remixes to be had along with the release, firstly drum and bass maestro Andy C stamps his signature sound all over it. Injecting a good dose of rave euphoria into the original vocal whilst keeping the tracks original style, a classic ram records build up and drop into rolling amen breaks coupled with a waist winding synth bassline. Perfect peak time main room business, how could we expect anything less from Mr C?
Bonde do Role put a completely different spin on things, with their Brazilian baile funk take on things. A tropical affair, with melodically shuffled drums, a squelching bassline and plinky plonky keys.
Although I doubt the phenomenal "Guns Don't Kill People… Lazers Do" will ever get tiresome, the Lazer's will be releasing a second album later this year and are touring extensively throughout Europe at present with plans in the works for their legendary stage at Notting Hill Carnival.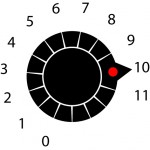 Release Date 23/07/2012 (Mad Decent)