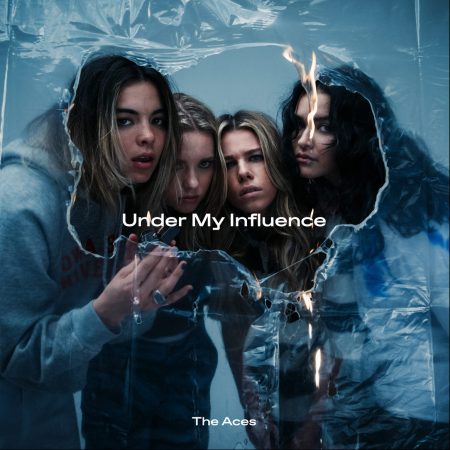 The second album can always be a challenging experience for any artist or group, but for The Aces they make it seem so easy. Coming off the back of their well-received first album 'My Heart Felt Volcanic' and a tour supporting 5 Seconds of Summer, they continue their streak of creating infectious pop songs.
The opener 'Daydream' has an infectious pop-funk vibe and it seems destined for summer playlists for years to come. 'New Emotion' follows suit and The Aces lean more into a disco influence, with guitar licks that feel reminiscent of early CHIC. A lot of the lyrics across the record feel much more personal, the song 'Cruel' has lyrics like "Can't you go and hurt someone new? Why protect myself to give it all back? How am I back to square one with you?"
Other highlights on the album include 'Can You Do', another disco-influenced banger. The single 'Lost Angeles' appears here too and brings us back to the energetic pop-funk production The Aces are known for. There is a refreshing change of pace on the track '801' which brings mellow vibes to proceedings and is all about growing up in their home town of Provo, Utah.
This album is strong, it's hard to imagine that there are lowlights. There are a couple of tracks here, such as 'My Phone Is Trying To Kill Me' which lyrically comes off as very surface level, considering the lyrics here like "My phone is trying to kill me, on read, I feel hopeless, tryna live in the moment." That along with the basic pop production it is the low light of the album and comes across like a late noughties Pink track, except with lacklustre production.
Other tracks towards the end saw my interest wane slightly, with cuts like 'Thought of You' and 'Going Home' feel too similar to what has come before, production-wise and lyrically. The closer 'Zillionaire' pulls it back at the last minute for a bouncy feel-good closer.
The best way to sum up this album is that it takes from the pop sensibilities of Dua Lipa and the funk- based tracks CHIC created at the height of their powers, along with a smattering of other modern influences. If you're looking for an album to help soundtrack your summer, then this is it.
On this second album, The Aces live up to their namesake, and this album will have you under its influence.
The Aces: Under The Influence – Out Now (Red Bull Records)