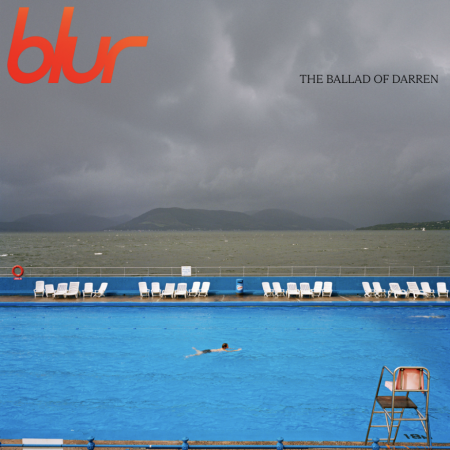 Blur are back with their ninth album, a whole 20 years since 2003's 'Think Tank' and eight years since 2015's 'The Magic Whip'. At this point, you're probably questioning what is happening. Is there finally a resurrection of our classic, beloved Britpop? Or have we just harped on enough to get another album? Either way, the 10 tracks on 'The Ballad of Darren' leave us no choice but to revolve back into the 90s and enjoy Blur's talent just as before.
A sincere number titled 'The Ballad' sends us diving head-first into the album, drowning us in a delicate rhythm. I can't help but think of how insanely beautiful this track would sound on vinyl, possessing every inch of space around it, which is honestly the minimum that this piece deserves. As the song nears the end, I find myself replaying it over and over, unable to refrain from its odd sense of serene sadness.
'St. Charles Square' has Blur written all over it, with rough electronic music and the bold, accent-coated vocals of Damon Albarn. Styling a somewhat monotonous melody, it's as if Blur aims for the craggy guitar to overpower all other features of the song, until the first chorus hits and it all just becomes quite exasperated. Some lyrics turn into quiet screams, while the rest become desperate words. Now this… this is what we want from Blur.
Track four, 'Russian Strings' makes me want to be lost in a field, watching the sunset with this song playing repeatedly in the background. As the same creators of 'Song 2' and 'Girls & Boys', Blur is not a band that I'd expect to put out one of the most beautiful slow songs, but only halfway through, I find myself utterly in love with every single note.
'Goodbye Albert' is another stunning piece. A soft song, compiled of a slow drum beat and sweet string sounds. "I stayed away, I gave you time. Why don't you talk to me anymore?" puts a heartbroken context to this requiem, leaving a solemn aftertaste to the track. Albarn's melancholic voice becomes a result of emotional exhaustion, only making it all the more upsetting.
Rough music leads into the final song – 'The Heights' – giving the perfect send off to this incredible album. The atmosphere becomes almost dismissive, pushing away the trauma that fuelled the majority of the songs on the record, turning the struggle of heartache into the art of letting go. With the lyrics of a romantic farewell, the track is placed perfectly as the finale of 'The Ballad of Darren', the goodbye feeling personal towards us.
Ten songs later, and I can't quite tell what I'm feeling. The rollercoaster of emotions that this album set out is something like never before, and something tells me I'm not going to get over it. Eight years is a long time to wait for a new album, but when it's this good, it's hard to complain. It's only July, but 'The Ballad of Darren' is my top album for 2023.
Blur: The Ballad of Darren – Out 21st July 2023 (Parlophone)