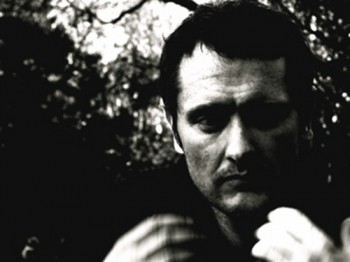 – THE LOWRY THEATRE, SALFORD –
Liverpool troubadour Neville Skelly is like a speck on the horizon as he takes to the stage of The Lowry's Lyric Theatre. Bagging last-minute tickets to The Coral's sell-out gig was a bonus, but it's a bit of a strain on the old 20/20 from the back row of the upper tier.
Skelly – cousin of Coral frontman James Skelly – is on early doors in a line-up that also includes Manchester's Cherry Ghost, so the crowd are only just filtering in as he starts to perform.
Dressed down in denim shirt, shades and a striking pair of camel brown winklepickers, the singer's appearance mirrors his relaxed, easy style.
As soon as Skelly's rich vocals beam out from the crystal clear sound system, I settle back into my comfy chair and let the music wash over me. Taken from his latest album, Poet & The Dreamer, the tunes are strangely perfect for the half empty auditorium. Rather than straining, I close my eyes and the mellow Americana fires my imagination, acting like a soundtrack as I coast along an empty Wild West highway in an open-top Caddy at dusk (beats Salford on a drizzly Saturday night).
Skelly's voice drifts languidly up the scale, from bass to falsetto, dancing around the rhythm laid down by David Bob Picken on double bass, and tickled by the slide guitar of Edgar Jones' brilliant guitarist, Jamie Backhouse.
The majority of the seven songs are taken from the new album, penned with a little help from his Coral cousin. There is only a vague resemblance to the psychedelic scallies' back catalogue. Neville's style is more chanson than hallucinogenic, honed from a record collection weighted towards jazz and country greats.
His finale includes Dion and Woodie Guthrie covers, but the stand-out tracks are Skelly's own creations – Brambles And Heather, Will She Hold Another and Child in the Morning.
Poet & The Dreamer is available now through his website, www.nevilleskelly.com. Child in the Morning will be released on EP on Monday, July 26, with the official launch at Liverpool's Zanzibar Club on Saturday, July 31.