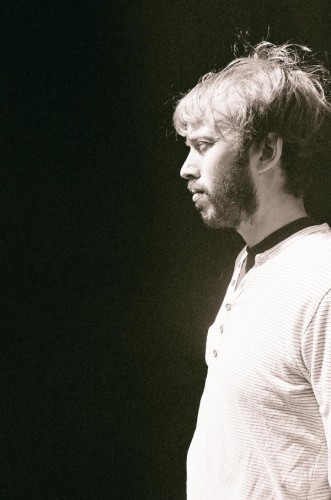 – FERRIOUS, MANCHESTER –
Three words attracted me, and probably many others, to this event tonight – wine, song and garden.
Another draw is the unlikely setting, as the Not Part of Festival-organised event is held in uber-cool furniture store Ferrious, underneath a railway arch on the edge of the River Medlock.
After arriving at the shop-showroom, a wander up the minimalist wooden staircase, past a black Tim Burton-style chair and a massive replica of a horse takes attendees out on to a snug balcony.
This is an ideal place for a gig, a socialise or a summer event – the space overlooks the winding river with a natural umbrella provided by the crumbing railway arch overhead. Other great touches are the cushions, intricately designed chairs, stools and colourful rugs provided, presumably, by Ferrious for a bit of after-work comfort.
Once everyone has grabbed a free glass of wine from Barefoot, a company that forgoes advertising in favour of getting the word out at events, the first of three musicians takes a stand.
Luke Clark, frontman of the Tree Horns, has an impressive ability with his acoustic guitar that comes across as primarily folky but at times veers into Americana and conjures images of dusty deserts and unlucky wanderers drinking away their troubles in saloons.
With influences such as Steinbeck, Wilco and Neil Young, however, this can hardly be a surprise.
While his inward-looking lyrics are clearly well-mulled, the material steps too far into Bob Dylan impersonator territory at times, especially when it comes to the vocal. However, this isn't something that seems to disturb the attentive crowd throughout the set.
Next up is Richard Frisson, one-third of local band the Fridge Poets, whose central vocalist cannot make it tonight. Frisson manages perfectly well solo and his laid-back look goes well with the summery, billowy vibe of Ferrious' balcony event.
However, an idealistic love-in isn't on the cards here as the refined northern chap addresses reality and life's trials with a rare dignity.
Singing about the need to ogle women, but doing so with grace, his lyrics are both very human and relatable. These qualities are emphasised further by the romantic addition of his violin-playing bandmate Inga Ballantyne halfway through the set.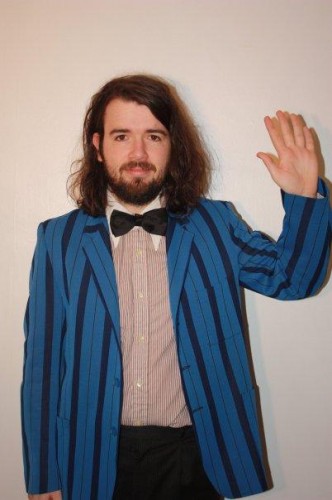 As the wine runs out, people start to slip off and a chill cuts through the wind, it may have been wise to put a bit of a time limit on each set – although this level of regimented control doesn't fit in with the tranquil flow of the evening.
It's a welcome contrast to the lengthy, folky tracks played so far tonight that the final artist to take to the ergonomically sound seat, the Happy Soul, aka Mark Simpson, has a voice that could wake up a coma victim and possibly even the dead.
Comparisons are difficult to make here, but Devendra Banhart meets a weather-beaten, edgy blues musician may be the nearest thing.
Simpson's fretboard skills never falter and although his lyrics are pleasantly pensive enough, it is his voice – deep and bluesy while also forceful and pitch-perfect – that really makes the Happy Soul an unmissable act to see live.
It also makes the fact he is currently unsigned ludicrous – sort it out, talent scouts.
After playing a pivotal role in the launch and success of this year's Not Part of Festival, Ferrious' owners should seriously consider a sideline in events – although part of the balcony's attraction is its under-wraps feel.
Maybe this space is best kept for special occasions.
Luke Clark: http://soundcloud.com/luke-clark
http://www.myspace.com/lukeclarkmusic
Fridge Poets: http://www.myspace.com/thefridgepoets
The Happy Soul: http://www.myspace.com/happysoulmark