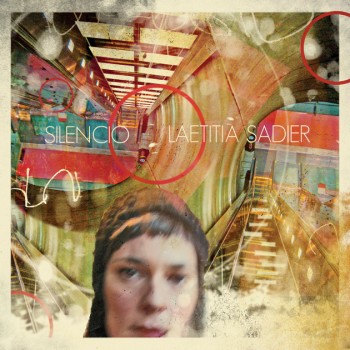 Laetitia Sadlier, erstwhile singer with 90s influential experimental krautrock pop band Stereolab and main member of Stereolab side project Monade, follows up her debut solo album, The Trip, with her second album for Drag City, Silencio.
On first listen, Silencio immediately comes across as a more fleshed out sound with more nuanced textures than The Trip. Whilst The Trip held true to her past recordings with Stereolab, it is clear from the outset that Laetitia has upped the ante on 'Silencio'.
Album opener, 'The Rule Of The Game', a song inspired by Jean Renoir film about the ruling classes being responsible for the rise of fascism, covers Laetitia's familiar themes of socialism vs anti-fascism, and if I was ever to have a minor criticism of Laetitia it is that her lyrics at times appear slightly clunky in her attempts to get her messages across.
'Find Me The Pulse Of The Universe' features gorgeous exotic repetitive calypso rhythms, whilst a key sound throughout the album is a subtle John Barry-esque soundtrack quality, a sort of Gallic Midnight Cowboy feel with the opening of 'Silent Spot' being a prime example of a slow burning treat with subtle strings and guitars.
'Auscultation To The Nation' features some Gedge-like strumming, layered piano and keyboards, and Laetitia's cooing vocals raising questions about the political systems and how we can achieve a real democracy. On the lush French vocal 'Moi Sans Zach' and 'Merci De M'avoir Donne La Vie' the soundtrack feel is at its foremost particularly on 'Merci De M'avoir', a song to which you could almost close your eyes and imagine yourself in a long lost Alain Delon film, wandering moodily around the streets of Paris. Elsewhere, 'Lightning Thunderbolt' has a harmonica vying with space age 'Moomin' sounds, and one of the real standouts, 'Fragment Pour Le Future De L'homme', has funky 'Chic' like riffs building to a frantic sonic wig out at the end
Laetitia's former Stereolab partner, Tim Gane, appears on the beautiful sunny hazy 'Next Time You See Me' with James Elkington, formerly of The Zincs, Horse Ha and Brokeback, providing writing for two tracks, 'Fragment Pour Le Future De L'homme' and 'There Is A Price To Pay For Freedom (And It Isn't Security)'.
The album closes with a playful nod to John Cale; 'Invitation To Silence' begins unsurprisingly silently then a vocal with only 'Invitation Au Silence' spoken in both French and English follows. The song coaxes the listener to "sample some silence [and] listen [to] how resonant with truth silence it is."
This is a confident and ambitious album sonically richer and more diverse than 'The Trip' and far better because of this. This album should please fans both old and new and with Laetitia currently touring America to promote it, one only hopes that it's not too long before she comes over to the UK so that we can hear these fine songs at close quarters.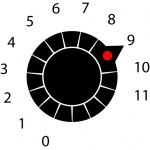 Release Date 23/07/2012 (Drag City)