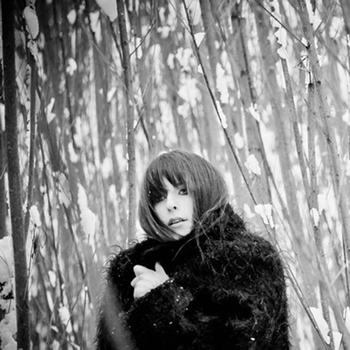 Susanne Sundfør is set to release new album 'The Silicone Veil' on 8th October 2012 in the UK through Sonnet Sound, preceded by forthcoming first single 'White Foxes'.
When you listen to Susanne Sundfør it is no surprise that she is both Norway's most critically acclaimed artist of the year, and one of it's most successful new artists to emerge, with 'The Silicone Veil' going straight to Number One in the Norwegian charts earlier in 2012.
A well-respected singer songwriter, Sundfor's character is disarming and her delivery is exquisitely distinctive. The album is coloured with a wild passion and dark undertones, the theme resting on loss of illusions, faith and hope, and in her own words:
"Apocalypse, death, love and snow."
'The Silicone Veil' has been produced by Sundfør and Jaga Jazzist's Lars Horntveth, with the likes of M83 and Maps showering her with praise.
Lead single 'White Foxes' was immediately well received by Scandinavian critics, bloggers and tweeters across the world. The track was written for the hotly anticipated Norwegian/Swedish film 'Verden Venter' – set for release in 2013 – in which Sundfør will appear as herself.
M83 has invited Sundfør to join him on his European tour, which will include the sold-out Somerset House show in London on the 16th July.
Anthony Gonzales said, "I heard the single 'White Foxes' and just think Susanne has an amazing voice."
M83 support slot lined-up for Somerset House show, July 16th.