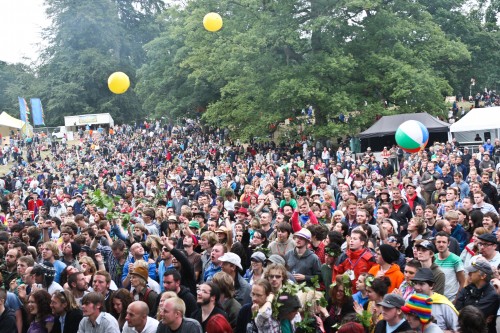 Kendal Calling Festival has sold out in record time this year! With two and a half months still to go before the event, tickets have been snapped up quicker than ever. Organisers are reminding ticket buyers purchasing tickets through the deposit scheme to pay for their ticket before Wednesday 1st June to secure their pass.
"The Glastonbury of the North" have also revealed main stage additions; Hugh Cornwell, voice of band The Stranglers has joined the bill.
Other acts added to the bill include Los Angeles band Vintage Trouble, who can count Jools Holland amongst their fans. With the Glow Dance Tent dazzling with world class DJ's, Glow have just revealed they added bass heavy force Krafty Kuts, daddies of dubstep Caspa and Breakage plus more masters of the decks set to keep the Kendal crowd partying hard till the wee small hours.
After selling out of tickets in record time, Kendal Calling can reveal fancy dress theme is woodland creatures turning intergalactic with our Beasts and Machines theme. As wildanimals meet infernal machines, this year's dress-up theme is inspired by the Monstrous Garden and Riot Jazz areas, bringing with them Victorian mayhem in the wilderness! Other artists added to the bill are Kitty Daisy & Lewis, Tom Williams and The Boat, SophieBarker (Zero 7), Liz Lawrence, Gabrielle Aplin, Dimbleby and Capper who will all play in the Get Loud in Libraries Stage! The Library massive will host live music on the Friday and be open for books, tea, cake and Rockanory (bedtime stories read by rock stars of course).
The Riot Jazz stage is back bigger than ever, the festivals best kept secret step up with a celebration of Victorian mayhem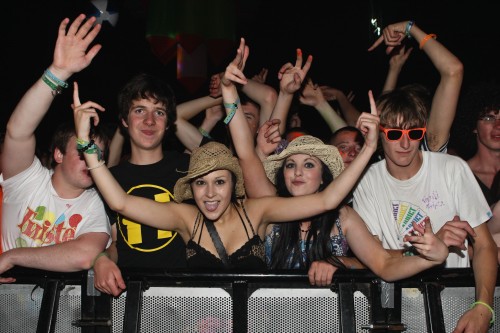 purveying a zoo of exotic jewels and a selection of world music. Riot Jazz Stage will feature the inhouse Riot Jazz Brass Band, Extra Love, Paper Tiger and Rastamau5 to name just some of the round-the-clock live acts.
Kendal Calling are opening up their living room back by popular demand, because everyoneloves a houseparty right? Decorated out like a big front room, The Soapbox Stage returns this year and is home to comedy, DJ's and storytelling and features aheadline set from Mr B The Gentlemen Rhymer, Tim Burgess DJ set, Dave Haslam, poetlaureate Marvin Cheeseman, George McKay, Dicky Dippinson, hilarious country band Bushpig, The Sky Muffins, Skint & Demoralised, Witch and the Robot, Craig West, RobinWalker, Karl Yates and Hat Club DJs. There will be poetry each afternoon from the likes of Mike Garry and Chris Jam before dusk descends for some live burlesque. Soapbox comedy comes from the likes of Mitchy Benn, Silky, Jim Smallman and BarryDodds. Not to mention Gary Delaney, Danny McLoughlin, Chris Turner, Martin Mor.Hip Hop Houseparty Saturday features beatboxer Jack Bee, DJ Helz, Oldboy, Taste the Diff'rence, Pogo and games Pimp My Ride, Hip Hop photobooth, Hip Hop wheel of fortune notto mention free gin & juice cocktails for the best dressed & house party dollars to spend ontat!
A playground of art and creativity, Kendal Calling has always supported artists and musicians alike and now for the first time the Monstrous Garden has landed. Enter a world where the green things take on a new life and relax if you can in the Monstrous Garden, where things in theundergrowth are not always what they first seem…Fireflies come to life at nightfall, and strange animals prowl around high above. Come dressed as anugly bug and join the parade of the weird and wonderful creatures of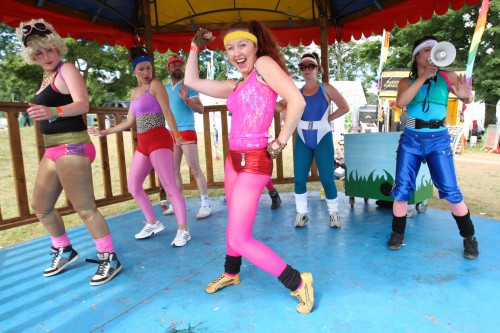 creation. Monstrous Garden hosts the Kaylied Stage, where artists from the worldwide underground scene bring their musical vision to the Lake District. From new takes on folk to old school bluegrass, from Geordie bluesmen to legendary Zimbabwean musicians get your musical education here. Spiced daily with some serious funk and soul, the Monstrous Garden is one of the alternative areas of the festival. Rock up on Saturday for an Ugly Bug Hoe Down with Cut a Shine, the barn dance band.
The Ladybird area will be loved by adults and children alike, returning with a programme fullof quality performance and craft workshops for all with a different theme each day. The Happy Slap Circus are out in force, bringing with them a ridiculous feast of misbehaving shenanigans. Hosting a tent that's overspilling with music, walk around performers, gamesmasters and make up artists ready to fun up your face. Don't miss the mustache musketeers hosting group games of mustache jenga and 'Pin the Mustache on the Freddy Mercury'.On Saturday Happy Slap Circus host an Ugly Bug Ball inviting everyone to dress up as insectsand try some cricket hopping, dung and spoon race and much more but watch out for the flyswat team! Also don't miss the Animal Dance Master Championships, Rave Aerobics, Human Jukebox andZebra Burlesque; with just 2 months to go the countdown is on!