– ACADEMY 1, MANCHESTER –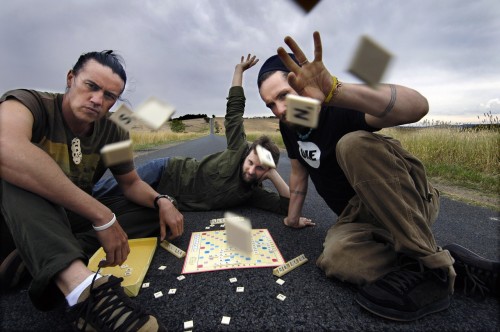 Opportunities to impress people with your knowledge of Burkina Faso are few and far between – as are summer gigs, especially ones of such quality as John Butler Trio, so I'm surprised to score on both counts tonight. I missed JBT last year, as I was at the Soundwave festival in Croatia, but this year's excellent Primavera Sound festival in Barcelona fortunately didn't rock-block me this time. I'm excited, frankly.
John Butler's style is the flip-side of the folk coin to Fleet Foxes; it's upbeat, rocking, lively; very like Ben Harper but it doesn't take itself too seriously. I haven't invested too much in new album April Uprising, as it feels a bit more commercial to me – even though it still has a definite anti-establishment tone, which although it's not drab protest songs, still manages to communicate ideas in a substantive way that, for example, Wu Lyf fail to achieve.
I'm hoping that tonight's gig will win me over to the new material, and the opener 'One Way Road' does a good job – sounding much more fresh than on the record, and without the over-produced sound that spoils a lot of April Uprising for me. The only gripe I have, as 2007 single 'Used to Get High' takes us up another notch, is that new (and old) drummer Nicky Bomba's straight, tight, aggressive style lends the music a different feel. This style works a lot better with the new material than with the songs from Grand National; it's tighter, and faster, but it's too precise, and has somehow lost some of the feeling that makes songs like 'Better Than' really special.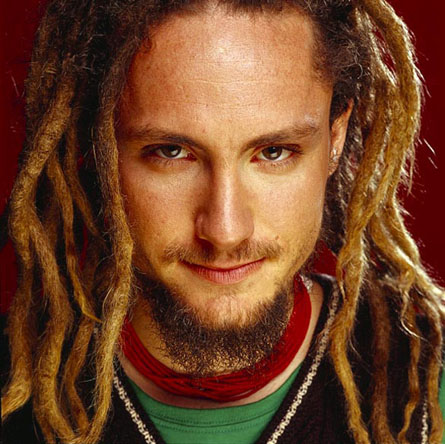 While I might not be the biggest fan of the drumming, the latest line-up of the Trio is musically watertight, and absolutely nails the harmonies tonight, with some really good three-part work. There are a handful of spine-tingling moments in this gig – which are a real rarity for me. JB is an amazingly fastidious guitar player and reminds me in some ways of Jeff Buckley in his appearance and style – even if his vocal work is a very different beast. I still haven't quite worked out how he gets his unique guitar sound – he mostly appears to play a 12 string, but the sound is really sweet, and he plays it like an absolute demon.
Midway through the concert, the Trio take a break and Butler gives a little speech referring to the ongoing protest against a proposed gas hub at James Price Point in Australia, which has resulted in police action, and a number of arrests. He talks about 'unwell power junkies' who are in charge in Western Australia (and all over the world in large corporations) which is as admirable a use of his time as the charity and youth work that he supports. The song which follows, 'Ocean', is fantastic and showcases the type of guitar work typical of John Butler as well as Dan Melrose and Eric Mongrain. It was my high point of the night, just as it is one of the best songs in his repertoire. The second half of the show mixes new with old, and impresses, although I still can't quite get over my dislike of the drumming.
The encore is nothing to write home about, and overall, though I enjoyed it, I feel the band was a little bit let down by the drummer, Nicky Bomba, who never quite managed to really get a proper groove on. John Butler himself said of his old line-up, before they parted ways: "Michael and Shannon have been by far the best line up I have performed with in The John Butler Trio to date," and I think that musically, unfortunately, that is still true. All in all, tonight was the best gig I have ever been to that was a disappointment.