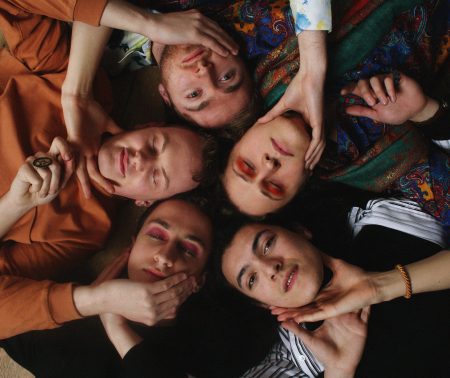 Manchester 5-piece Sylvette joined forces with New Order guitarist Phil Cunningham and fellow Bad Lieutenant band mate and producer Jake Evans to produce their upcoming album. Single 'Kelpius' from that upcoming album is available now. The title of the track comes from the name of a cave in America that the first ever doomsday cult hid in, as they awaited the end of the world.
Charlie Sinclair, lead singer and guitarist describes the single as:
"a synth influenced post punk epic that paints an otherworldly picture of worship and sacrifice using haunting melodies, electronic influences and ritualistic rhythms."
The album "Stiller Than Still", which this single is taken from is the band's second and will be released on 17th July.
 Sylvette Official | Twitter | Facebook | Instagram