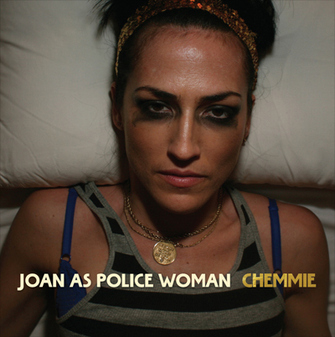 Joan As Police Woman hasn't had time to catch her breath since the release of her latest album, 'The Deep Field'. In demand across Europe and the US, days off at home in Brooklyn have become a rarity. Joan follows her Australian trip with a month long European tour, more US shows, then back to the UK for a run of headline shows and festivals including a return to Shepherds Bush Empire on September 9th.
A new single. 'Chemmie', from her latest album 'The Deep Field' will be released on August 1st.
In Joan's own words, new single, 'Chemmie' describes "the undeniable chemistry that soars past logic" existing between lovers – a sultry, carnal lyric wrapped up in the form of '60s Philly soul.
Aug Dates
31st – Edinburgh – Fringe Festival
Sept Dates
1st – York – Duchess
2nd – End of the Road Festival – Dorset
4th – Electric Picnic Festival – Stradbally, Ireland
5th – Gateshead – The Sage
6th – Salford – St Philips Church
7th – Birmingham – Institute
9th – London – Shepherds Bush Empire