June ends with a lovely collection of releases which are gathered here in our weekly guide.
Sweeping Promises – Good Living is Coming for You
Boston post-punk band that dirties up earworm melodies with a lo-fi charm. Influences discernible on the album take in Young Marble Giants, Kleenex/LiLiPUT, B-52s and Blondie.
Mong Tong – Tao Fire
Taiwanese brothers whose music is heavily influenced by Southeast Asian culture, including its mythology and folklore, as well as 60s and 70s psychedelic music. Their sound is characterised by hypnotic rhythms, dreamy melodies, and otherworldly atmospheres.
Seba Safe – Rainy EP
Galway musician writing candidly on personal relationships, love, loss and change, the musician's pertinent lyrics are wrapped in a sound that combines elements of pop, folk, indie and R'n'B.
John Monroe and Field Music – Songs From The Shelf EP
Founding member of Field Music with songs taken from recording sessions in 2007 and 2008, mostly piano-led, with echoes of Billy Joel's new wave hustle, Randy Newman's wry Americana and Todd Rundgren's playful experimentalism.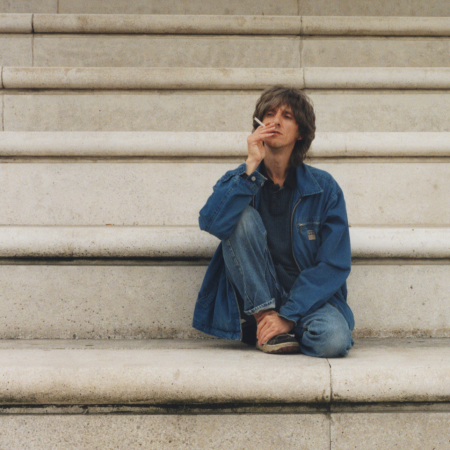 The Durutti Column – Time Was Gigantic… When We Were Kids
Remastered and expanded version of the band's 1998 album which was the final release on Factory Records. It floats through sparse soundscapes of jazz, folk, electronica, vocal samples, with Vini Reilly's trademark guitar sound a presence throughout.
The 3 Clubmen – The 3 Clubmen EP
New music from Andy Partridge is always a cause for celebration. This debut release from his new band recalls XTC's later pastoral period, together with a touch of Jen Olive's math-pop angularity and the eclectic sound spectrum of producer-artist Stu Rowe.
Grian Chatten – Chaos for the Fly
Debut solo album from Fontaines DC frontman, his most poetic work yet.
Alex Nicol – Been A Long Year Vol 1 EP
Five track EP from Montreal solo artist pairing sparse and spectral alternative/folk arrangements to poetic songs laced with Orwellian imagery. Angel Deradoorian (Dirty Projectors / Decisive Pink) also guests on the title-track.
Kristen Roos – Universal Synthesizer Interface Vol II
A homage to the early era of algorithmic music making on which repeating loops overlap and intertwine with one another like patterns on a digital loom, slowly forming themselves into enormous tapestries of sound.
The West Coast Pop Art Experimental Band – A Door Inside Your Mind (The Complete Reprise Recordings 1966-1968)
4CD box set featuring all 3 Reprise albums & a 40-page booklet.
Melvins – At The Stake – Atlantic Recordings 1993-95
3CD boxset of their US rock championed at the time by Nirvana.
Jim Bob – Thanks For Reaching Out
Twelfth solo album from Carter founder – pop, punk rock, ballads and more topical than an episode of Newsnight
Icebeing – Striped
Brighton based multi-instrumentalist producing Indie pop with flashes of electro, 60's psych.