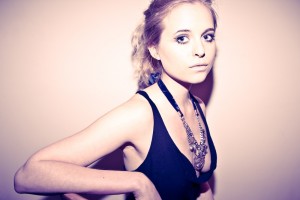 Kyla La Grange will release her second single, 'Been Better' on Chess Club Records on the 11th July.
Kyla has already attracted blog and press interest for her voice and sound. 'Been Better' begins with her husky, almost snarled put-down of, "tell me none of your longings, I don't need them, or you" and soars to a Phil Spector-indebted wall of drums and guitars.
The B side is the brooding 'I Could Be'.
Kyla grew up in Watford and has been writing songs from the age of five, but it was only while studying philosophy at Cambridge that she began taking her musical talents seriously. A former boyfriend played her Cat Power and Elliot Smith and on hearing them she decided to start performing her own songs. She is due to support Wolf Gang on their UK tour before embarking on a string of festival dates. She is currently working with producer Brett Shaw on her debut album.
2011 Tour dates
7 June – supporting Wolf Gang @ Leeds Cockpit
8 June – supporting Wolf Gang @ Hull Fruit
9 June – supporting Wolf Gang @ Sheffield Fusion
16 June – supporting Wolf Gang @ XOYO, London
8 July – Lounge on the Farm festival, Kent
12 July – Chess Club single launch party at the Lexington, London
22 July – Secret Garden Party festival, Cambridge
13 August – Firefly festival, Ludlow
14 August – Summer Sundae Weekender, Leicester
9 September – Bestival, Isle of Wight