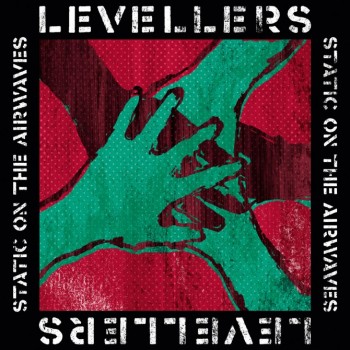 Grab your fiddles and dust off your digeridoos, folk-rock veterans Levellers are back with their tenth studio album Static on the Airwaves – their most polished but traditional album to date.
Opening with white noise reminiscent of our very own Silent Radio, and an electro sequence Gary Numan would envy, you could be forgiven for questioning whether 'We Are All Gunmen' is a Levellers track at all. But an anthemic chorus followed by a heartfelt, solo violin is a clear reminder that whilst the band are always prepared to try new styles, their roots are still firmly in tradition.
Following on with a tirade of crashing cymbals and a stompingly good fiddle line, old school folk single 'Truth Is' is undoubtedly the stand-out track on this album, and promises to be a firm favourite on the festival circuit (Beautiful Days in particular) this year. It's a storming return to form for the Levellers, fronted by vocalist Mark Chadwick and dreadlocked bassist Jeremy Cunningham, who for the past few years have pursued a more metal-inspired approach to their music. However, this time the resonance of previous records is even clearer, with echoes of their second album, legendary folk-punk masterpiece Levelling The Land, ringing out throughout 'Second Life,' 'Truth Is' and 'Raft of the Medusa', 'Raft…' in particular, is a fun, rollicking seafaring tale of French vessel 'The Meduse', with punchy violin and driving guitars set against a sea-shanty like chorus capturing the dehydration, cannibalism and madness of its crew.
Producing this album is folk legend Sean Lakeman, brother of violin pin-up boy Seth Lakeman, and nowhere is this more evident than with the hypnotic, open stringed 'After the Hurricane,' and the fierce solo fiddle accompanying 'Our Forgotten Towns' – a sound evocative of Lakeman's 'Kitty Jay'. But despite the obvious nods to the past and input of Lakeman, Static on the Airwaves still manages to balance influence with innovation, and Levellers remains one of the few bands daring enough to tackle political hot topics head on, ranging from the Obama presidential election to the war in Afghanistan, to the European/Greek crisis, to 'Second Life,' a wry take on the virtual reality of online gaming. With guitars balanced expertly with a cracking banjo/fiddle riff, and wicked lyrics "It's better than real life, even better than a real wife," the Levellers prove that they are as relevant in 2012 as they were in 1992.
The bleak, slower songs such as 'Alone in the Darkness' require a few listens to grow on the listener to be fully appreciated, which means the album seems to lag around the middle. I think this is because the subtle strings and piano of 'Traveller' are sparse and understated but beautiful, and perhaps with the quickened pace of other songs it may be overlooked initially.
The album ends with 'The Recruiting Sergeant,' a beery, sweary war tune, which with one listen transports you to the nearest Irish pub. The reworked Black Watch traditional tale features Czech folk rockers Divojkej Bill, and despite the serious content, is heaps of fun to listen to.
After the edgy, metal-infused Letters from the Underground, this album demonstrates a more sophisticated, mature sound for the Levellers. Although significantly less rough-around-the-edges than previous records, the fast-paced, old school folk tunes still manage to retain the raw, revolutionary spirit that drew that colossal 300,000 strong crowd to Glastonbury's Pyramid stage all those years ago. Static on the Airwaves certainly rivals Levelling the Land, and proves that there's life in the Levellers yet.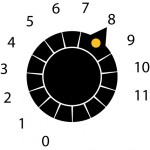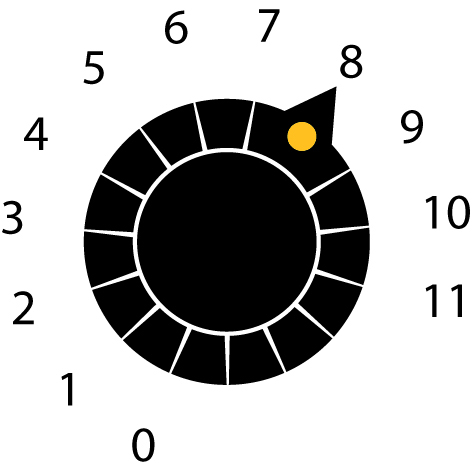 Release Date 25/06/2012 (On The Fiddle)