This week Silent Radio offers you a selection ranging all the way from obscure experimentation to chart toppers old and new.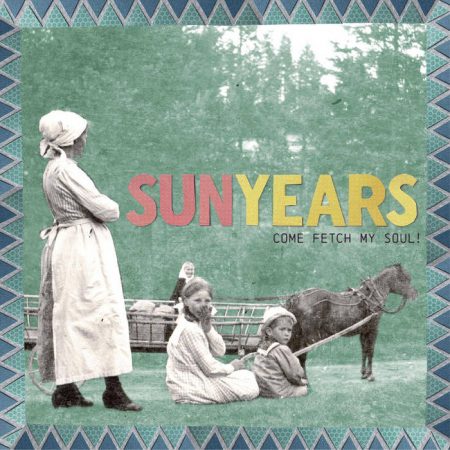 SunYears – Come Fetch My Soul
A collection of top-quality songwriting from Swedish singer/songwriter Peter Morén (Peter Bjorn and John) with guest vocals from Jess Williamson, Fruit Bats, Kathryn Williams, Ren Harvieu and an especially note-worthy turn from Ron Sexsmith.
Mormaid – Push Pull – The Remixes
The second signing to Metronomy drummer Anna Prior's Beat Palace label. She uses probing live electronics with sampling, field recordings and vocals processed to manipulate her sound and references artists including Bjork, Arca and Jenny Hval. 
M Byrd – The Seed
Shoegaze indie pop from German artist, with over 10 million streams for previous work.
Creep Show – Yawning Abyss
Phil Winter of Tuung and Steven Mallinder of Cabaret Voltaire arm themselves with an arsenal of analogue synths, add John Grant's vocal to the mix and enjoyable mayhem ensues. 
Django Django – Off Planet
An album in four parts, this 21-track release is made up of 4 separate "planets" that align in an ambitious and kaleidoscopic galaxy of sounds. Touching on bluesy pop and Middle Eastern cabaret goth, to Afro acid and piano rave, 'Off Planet' is at once alien and familiar and includes a variety of guests including Self Esteem and Stealing Sheep.
Band of Holy Joy – Fated Beautiful Mistakes
Latest album from shape-shifting band whose four-decade career has seen them move from proto-industrial to an increasingly lyrical, polished style.
Gov't Mule – Peace…Like A River
The follow-up to their chart-topping, Grammy-nominated blues album, Heavy Load Blues,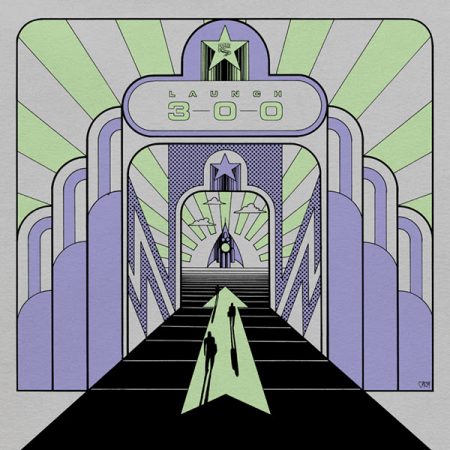 Various – Rocket Recordings: Celebrating 25 Years 1998-2023
Compilation of the label's acts including Goat, Gnod and the Utopia Strong.
Texas – The Very Best of 1989 – 2023
24 track compilation including two new tracks.
Lorelle Meets The Obsolete – Datura
A direct and discordant aural assault that sees them move further away from their psych-rock origins and into unexpected and uncharted territories.
Nailbomb – 1000% Hate
2CD digipack – complete recordings influenced by the industrial sound of Ministry, Godflesh, and Killing Joke, plus the punk attitude of Discharge, G.B.H. and Doomcult extreme metal 'supergroup'.
Tom Grennan – What Ifs and Maybes
Chart-topping BRIT and Ivor Novello nominated singer-songwriter's third album aiming to embrace, encourage and lift listeners with lyrical positivity, brightness and sky-scraping choruses to sing to the rafters.
Far From Saints – Far From Saints
New band featuring Kelly Jones of Stereophonics with Patty Lynn & Dwight Baker from The Wind and The Wave.
Milo Korbenski – Vol 1
A shadowy, anonymous solo musician only publicly seen in a featureless white mask, Stetson and denim jacket. Vol 1 is a heady collection of key tracks taken from previous self-releases, exemplifying his trademark haunted, heavy, art-dream-indie-pop earworms.
Motorpsycho – Yay!
Retro futuristic psychedelic guitar tunes, mostly acoustic, from Swedish band combining pop melodies with a 60s/70s vibe from acclaimed band who have been around for over thirty years.
Dannii Minogue – Neon Nights
20th anniversary edition of the album which spawned 4 UK top ten hits: 'Who Do You Love Now?', 'Put The Needle On It', 'I Begin To Wonder' and 'Don't Wanna Lose This Feeling'.
Monograms – A Fine Commitment
New Yorker with his self-styled 'Nuke Wave) bringing together post-punk and new-wave, industrial and gritty pop, and occasional forays into far-out folk.
Timea Goghova – Wild Storm
She is known for singing clean, screaming, and singing classic songs. She is also the frontwoman of Still Awake (Melodic Metal) and Passion Control (Jazzfunk). As a solo artist, she composes ballads and R&B songs.