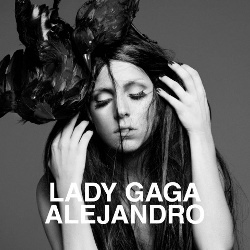 It is difficult to believe that it is less than two years since the driven, eccentric Lady Gaga became an international force, such is the power she currently enjoys in the world of pop. Gaga fever looks set to continue this summer with the release of 'Alejandro', drawn from her repackaged double album The Fame.
While the cod Spanish accent of the spoken intro is mildly distracting, the song itself is a hooky number with a typically Gaga nasty/sexy synth progression. It could not be said that the lyrics are life defining (the chorus relying on the rhyming names of a succession of Latino lovers, including the titular Alejandro), but the stomping beat makes it a worthy addition to the New Yorker's catalogue of must-have-been-on-Mars-if-you-missed-them hits 'Just Dance', 'Poker Face' and 'Bad Romance'.
Able to pull off self-aware bubblegum pop, create a dreamscape-made-real universe, and call at all stops in between, the dance floor remains a place worth being if only to find out what Stefani Joanne Angelina Germanotta will do next.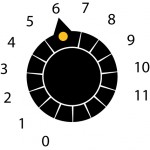 Release Date 28/06/2010 (Polydor)