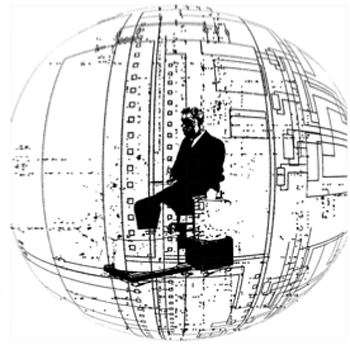 In a typically left-of-center move from Slowfoot Records and its "house band" Snorkel, the follow up to their lauded Stop Machine LP is a remix EP with a twist; the twist being that it kicks off with a new recording, an improvisation laid down to tape and film simultaneously in their studio. It is also the first recording of Snorkel's current line up which adds the talents of guitarist Roberto Sassi and Ralph Cumbers [aka "Hackney centralist" Bass Clef] to the existing trio of drummer Frank Byng [Crackle, Spring Tides], keyboardist Ben Cowen [7- Hurtz] and trombonist Tom Marriott [Pest].
Probably one of Snorkel's more cinematic, and winding pieces yet, it invites you to navigate through their now-familiar worlds of krautrock, dub and jazz, using multi-faceted electronics, guitar and horns to dislodge the listener from a rhythmically meditative state. "One Long Conundrum" stands before you – follow it in…
And once you're in, that's when the guests arrive. Maverick audio- visual duo Sculpture start us off. Fresh from releasing two acclaimed albums on Dekorder, the pair grab Snorkel's "Wet Tongue" and drag it kicking and screaming into the BBC Radiophonic workshop for a playful, dubbed-up workout. Slowfoot alumni Crewdson and Robert Logan come next. The former twists ʻDead Skin' into a beautiful mutant, oozing soul and glitch and his trademark junkyard clatter. Logan takes on ʻStop Machine' whipping up a blizzard of chops and edits. The set closes with another duo, this time former Rothko members Mark Beazley and Crawford Blair with their new project, the majestic Rome Pays Off. Blissfully ethereal as one would come to expect, their remix of "Loophole"closes the set in classy style.
Tracklisting:
1. One Long Conundrum
2. Wet Tongue [Sculpture Remix]
3. Dead Skin [Crewdson Remix]
4. Stop Machine [Robert Logan Remix]
5. Loophole [Rome Pays Off Remix]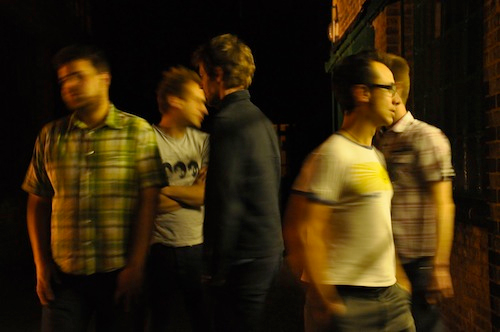 http://www.myspace.com/bandsnorkel
The 'One Long Conundrum' EP will be released through Slowfoot Records on June 11th