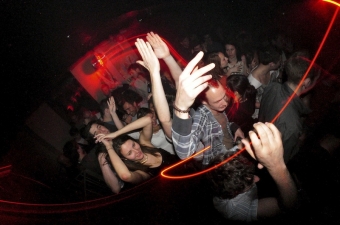 – NEW MANCHESTER EVENTS + FREE MP3 PLAYBUTTONS –
Beck's Fusion Summer Guestlist have picked innovative music and art events across the summer to create the Beck's Fusion Summer Guestlist.
Beck's Fusion has collaborated with many of the UK's stars from the worlds of art and music to create the exclusive Beck's Fusion Summer Guestlist Playbutton. Playbuttons are a unique new listening device, fusing a pin badge with an mp3 player. 100 Playbuttons will either be hidden in Manchester, or given away via the Beck's Fusion Summer Guestlist media partners – Shortlist Magazine, Clash Magazine, Dazed Digital and Urban Junkies, and will contain a host of exclusive, unreleased music, interviews and will feature bespoke artwork designed by one of the visual artists who is featured in one of the events in the season.
Locations of the hidden Playbuttons will be released via the Beck's Fusion Facebook page – facebook.com/becksvier or any of the media partner's websites or print publications. Each location will be posted on a Google Map embedded on the Beck's Fusion Facebook tab that will gradually zoom closer to the Playbuttons' final locations as more people 'like' it. Once the locations of the Playbuttons have been fully revealed it will become a straight-forward race to the finish with music and art fans racing each other to locate a button. Once found, the Playbutton will offer the owner priority entry into the events that make up the Beck's Fusion Summer Guestlist.
StreetFest, Multi Venues, 29th May
StreetFest is the first and only live art street festival in UK. StreetFest performers are drawn from a collective of creative painters, architects, designers, illustrators, skaters and writers who live to express themselves during the day through live demos, screenings and shows. Our festival pulls together design styles and crews from all over the UK making the day an interactive event. The StreetFest concept/ethos is one of audience participation and stimulation.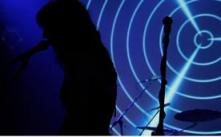 Hybrid Live, Sound Control, 4th June
Sound Control is one Manchester's newest music venues, situated in-between the Academy and Piccadilly, on the 42 bus route. Sound Control is a 3 floor venue, featuring a basement club with a capacity of 400, a ground floor bar, and upstairs there is a 500 capacity live floor. Sound Control used to be a music shop, so keeping with tradition, they have kept the name. On the 4th June electronic dance music artists Hybrid will be the full band upstairs in the loft at Sound Control.
Crazy Mad, Magda Archer, Cornerhouse, 25th June
Crazy Mad is a solo painting show by British artist Magda Archer, presenting works made from her home studio over the last decade. Inspired by her vast collection of paraphernalia from the 1950s onwards – sweet jars, biscuit tins, toys and other ephemera – Magda's playful, dark paintings straddle a surreal-pop kitsch sensibility.
Park Life After Party, The Deaf Institute, 11th & 12th June
Each night after hosting stages at Parklife Festival, Now Wave and Juicy DJs head to the Deaf Institute to carry on the party with guests TBC. On Saturday 11th, Now Wave take the helm in the Music Hall with Juicy taking over on the Sunday.
—
Edited by Joe Crouch