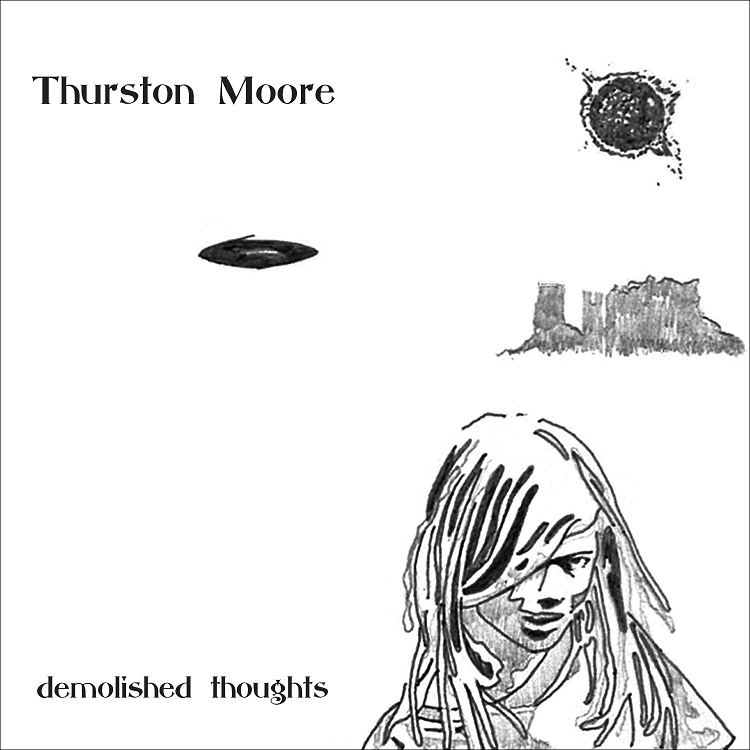 Four years after Trees Outside The Academy, Thurston Moore has once again emerged from the little music place artsy rock stars go to hide and has come back with his most depressingly beautiful album to date.
Working with legendary singer-songwriter, Beck, Moorehas managed to create an extremely moving, symphonic folk opus, well-worthy of attention as one of the most-important albums of 2011 (and possibly music in general).
Moore's fourth album finds the ultra-cool Sonic Youth guitarist collaborating with harpist Mary Lattimore and violinist Samara Lubelski as well as bassist Bram Inscore and drummer Joey Waronker.
In traditional Thurston Moore / Sonic Youth fashion, the music on Demolished Thoughts is a bit difficult to pigeonhole into a category.
Sure, its a folk album at heart, but with hints of everything spattered throughout. There's some obligatory Dylan, electro-lounge ala early Radiohead and later Air, a splash of Beck (Sea Change, not Odelay) and pretty much whatever else Moore decided to melt into the pot.
People looking for another good-time release will have to sit this one out, but anyone looking for an excellently produced, low-key release couldn't do much better. It's not the album of the year, but it's the Thurston Moore album of the decade.
Release Date 23/05/2011 (Matador)