Each week, one of our contributors will recommend an artist/band they think deserves to be brought to your attention. No record labels, PR companies, bands or bands management will ever have made these recommendations. It is simply one music fan putting their taste on the line in the hope of sharing good music. The questions have been designed so that they can't waffle on and on about themselves and to just give you the reader/listener the basics.
So without further ado, let's crack on with this week's introduction, in which Silent Radio's Jack Carolan recommends Gnodfor your audible delectation.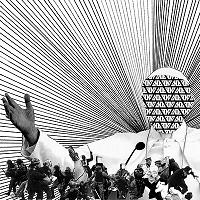 Who are ya?
Chris Haslam from Gnod
Where you from?
Born in Oldham, raised in North Manchester. I now live at Islington Mill in Salford.
How long have you been doing what you're doing now?
Gnod started around the end of Summer 2006, I joined the band towards the end of 2006. We started recording and gigging in 2007.
Is being a musician your full time job? If not, what is?
I suppose it is now as I left my job to go on tour with Gnod this Spring.
How would you explain your sound to someone's 90 year old grandmother?
Loudly and clearly, trying not to use slang with a brew and a couple of nice biscuits.
Are there any obvious influences in your music?
Yeah, Faust
Are there any not so obvious influences in your music?
Yeah, James Brown
Apart from yourself of course, what other band/artist would you recommend our readers check out?
Drunk In Hell, without a doubt.
Best place for people to find out what you are up to?
Anything to declare?
Our new 12" INGNODWETRUST will be out on 6th June. Buy it and let it be the soundtrack to your Summer.
++++++++++++++++++++++
You can download a copy of the streamed gig by clicking on the cloud symbol on the media player.