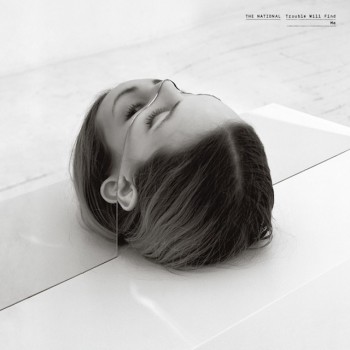 Early reports of The National's long-awaited follow-up to 2010's acclaimed High Violet talk of new directions, fresh diversions. Indeed, singer Matt Berninger himself talks of these songs as more "immediate and visceral" than those of previous albums.
I have to say, I don't see it, nor I do it hear it. For me, the songs that start off Trouble Will Find Me might well have carried straight on from the end of High Violet, neatly spliced to form one coherent double album. So instead, what we actually have with the 13 tracks on this album is, essentially, more of the same. And that's absolutely dandy. I eagerly bought High Violet, on the recommendation of friends with impeccable taste, and have played the bejees out of it. So more of the same… well that's just fine by me.
The National have a solid, rounded sound: shimmering, distorted guitars, breathy vocals, heavy percussion and the kind of tightness you might expect from a five-piece band containing two sets of brothers, and one of those sets twins. It's a family affair. To accompany the release, The National premiered a film, Mistaken For Strangers, at the recent Tribeca festival. Documenting the stresses and strains on the High Violet tour, the film was made by Tom Beringer. Yes, the brother of the one member of The National who doesn't already have a brother in the band.
Across the album, the guitars range from the more gentle sound of tracks like 'Fireproof' and 'I Need My Girl', to the more upbeat ' Don't Swallow The Cap', whilst elegiac notes ring out in the halls of 'Heavenfaced', space opening up within the music. Vocals are low-slung, understated, and so smokey it's as if they had been recorded over burning peat. That technology is more likely to be found at a whisky distillery than the Clubhouse studios in Rhinebeck, New York, but certainly, the music evidences that kind of texture. The lyrics across Trouble Will Find Me thankfully keep up the brutal bawdiness of High Violet, and are equally contemporary and original. At one point, for instance, Berninger explains how "there's a science to walking through windows".
In the parlance of malt whisky, the tone, or the expression of Trouble Will Find Me is gentle and folksy yet urbane, edgy. After several listens, the album is still yet to move me in the way High Violet managed, but like those smoky malts of Islay, that complexity of response may come, with time.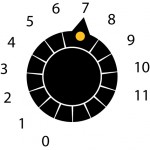 Release Date 20/05/2013 (4ad)