The weather over the past few weeks has been fairly bad, but stumbling upon the latest release from Lettie will certainly give you good fortune. The London singer-songwriter's new offering, Good Fortune, Bad Weather, is an album with the potential for plenty of hits with its great electro-pop sound and sublime songwriting.
Lettie is a "memory collector", obsessed with collecting pieces of the past in the forms of books, postcards, second hand shop finds and newspaper clippings. This comes from her sense of 'Saudade' – a unique Galician-Portuguese word that refers to a deep emotional state of nostalgic longing for an absent something or someone that one loves. This memory collecting and sense of nostalgia haunts Good Fortune, Bad Weather, which despite its sophisticated and futuristic production, is filled with yearning melodies, lyrics that obsess over the past and classic synth sounds from a bygone era.
Although with two albums under her belt, this is the first album to be commercially promoted from the electro-pop queen, so despite being a "new" artist on the scene today she has plenty of experience, which is obvious through this well produced, unique sounding album with its confident and mature vibe.
The first track of the album 'Swirl' is a definite hit with its driving synth sound and takes the listener on a joyous journey. In the next track, 'Lucky', she sings about her current state, "I'm so tired of being broke," but in the soaring harmonies later in the track she admits she's lucky.
The great joy of this album is that the songs rarely go on for too long and it truly embraces the "three-minute-pop song" ethic. Coupling this with the addition of two gentle acoustic tracks 'Mister Lighter' and 'Bitter' makes for a well balanced album. And title track 'Good Fortune, Bad Weather' tops off the quality on this album nicely. An experienced musician with a fresh sound, listeners should get used to hearing Lettie's name as I can imagine we'll be hearing a lot more from this fantastic singer-songwriter.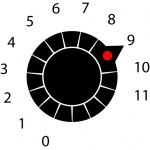 Release Date 21/05/2012 (Outerworld Records)